Tenth Annual Casey Farm Easter Egg Hunt
??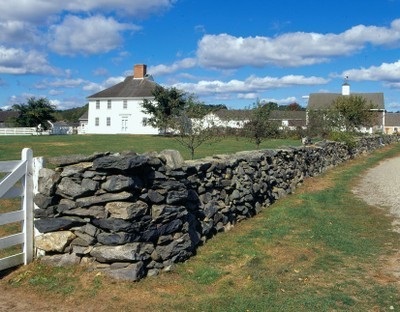 Saunderstown, R. I. ??? March 2016 ???
??Saturday, March 26, 10:30 a.m. ??? 11:30 a.m. Casey Farm, 2325 Boston Neck Road, Saunderstown, R.I.
Bring the family to Casey Farm and hunt for plastic eggs.?? Explore the farm, visit the chickens and chicks, enjoy farm games, and make an Easter craft.?? Refreshments available. Each participating child will receive a coupon for half a dozen fresh Casey Farm eggs to be redeemed at a later date.?? The event is rain or shine.?? Program cost is $10 per child, Historic New England members and adults are free.?? Refunds are not available.??
??Registration for children participating in the egg hunt is required.?? Please call 401-295-1030 for more information or register now at
www.HistoricNewEngland.org.?? ??
Casey Farm
Historic New England???s Casey Farm is located at 2325 Boston Neck Road, Saunderstown, Rhode Island. The farm is one of thirty-six properties owned and operated by Historic New England and raises organically grown vegetables and herbs for subscribing households in a Community Supported Agriculture program.
Coastal Growers??? Market, a weekly farmers market offering products from Casey Farm and other local farms, is held on the grounds each Saturday, May 7 through October 29, 8:30 a.m. ??? 12:30 p.m.?? Support local farmers and purchase a variety of specialty products including organic produce, pasture-fed meats, locally raised shellfish, baked goods, sweeteners, flowers, and more. Bring the whole family for a unique shopping experience and some of the finest produce in Rhode Island. Named "one of the five best farmers??? markets in New England" by??Yankee Magazine.
Casey Farm is open for tours, June 1 – October 15, Tuesdays, Thursdays, 1:00 p.m. – 5:00 p.m., and Saturdays, 9:00 a.m. – 2:00 p.m.
About Historic New England
Historic New England is the oldest, largest, and most comprehensive regional heritage organization in the nation. We bring history to life while preserving the past for everyone interested in exploring the authentic New England experience from the seventeenth century to today. The organization shares the region???s history through vast collections, publications, programs, museum properties, archives, and family stories that document more than 400 years of life in New England. Visit
HistoricNewEngland.org