Books Are Wings Book Party at the Pawtucket Public Library
Wednesday, April 11, 20184:00pm – 6:00pm ??Campbell Basement Auditorium????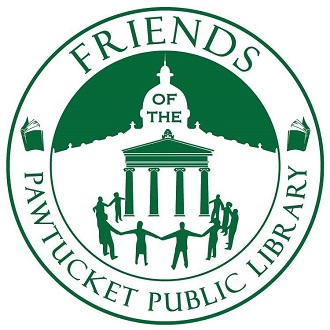 ??????????????????????
To celebrate National Library Week April 8 – 14, 2018, the Pawtucket Public Library will be hosting a Books Are Wings Book Party for families on Wednesday, April 11th from 4:00pm – 6:00pm. ??
Families with kids ages 12 and under are invited to join us in Campbell Basement Auditorium for free books, snacks, an art activity station, and face painting. ??
Books Are Wings, a literacy non-profit organization located in Pawtucket, will be donating an assortment of new and gently used children???s books for the party.
Each child who attends the event will be able to select 2 free books to keep.
Books will range from board books for babies to chapter books for school aged children. ??
Art activity tables will be available for kids to create designs and pictures using circle dot stickers and labels. ??
This free family event also includes professional face painting services by WOW!Faceart as well as snacks and drinks, all sponsored by the Friends of the Pawtucket Public Library, a group of individuals, families, businesses, and organizations working to improve the Library's facilities, collections, staffing, and special programs to benefit the community. ??
For more information about how community members can support the Pawtucket Public Library through the Friends group, visit
http://www.pawtucketlibrary.org/friends/
or follow us on Facebook. ??
For more information about this event, contact the Children???s Librarian at 401-725-3714 x209 or e-mail childrens@pawtucketlibrary.org.