Mayor Grebien Announces City of Pawtucket Open House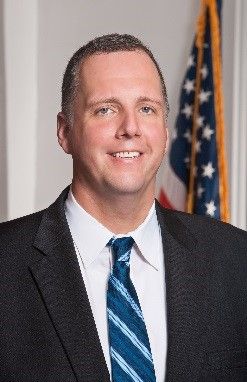 PAWTUCKET ??? Mayor Donald R. Grebien, in tandem with Pawtucket School Department Superintendent Patti DiCenso, has announced an Open House outside of City Hall on Wednesday, September 5th from 3:00 p.m. to 7:00 p.m.
Members of the community will be given the opportunity to learn about the specific departments within the City and School Department. Application information will also be available for open positions including the Police and Fire Departments.
???The City and School Department are here to serve the community and our residents. In doing so, we want to ensure that they understand what each department does while showcasing all of the career opportunities that are available,??? said Mayor Grebien.
"The School Department is happy to participate in this outreach event to the community. Our Human Resources Department will be there to answer any questions about career opportunities within our schools," said Superintendent DiCenso.
The Pawtucket Police Department will be one of the departments present during the open house. They are currently accepting applications until Saturday, September 8th. They will have a Police Candidate Orientation Meeting on Tuesday, September 6th at 6:30 pm in the Pawtucket City Hall Council Chambers. More information can be found on www.PawtucketPolice.com.
The Pawtucket Fire Department will also be holding a recruitment drive set to begin this fall. Preliminary information will be available at the Open House.
Pacos Tacos Food Truck will be available throughout the course of the open house.
Alcalde Grebien Anuncia Bienvenida (Casa abierta) a la ciudad de Pawtucket
PAWTUCKET ??? El Alcalde Donald R. Grebien, en conjunto con la Superintendente del Departamento Escolar de Pawtucket Patti DiCenso, ha anunciado una bienvenida (Casa Abierta) en el frente de la alcald??a el mi??rcoles 5 de septiembre de 3:00pm a 7:00pm.
A los miembros de la comunidad se les dar?? la oportunidad de conocer acerca de espec??ficos?? departamentos de la ciudad y del Departamento de Escuela.?? Tambi??n tendremos informaci??n para aplicaciones que est??n disponibles en los departamentos de la Polic??a y los Bomberos.
???La Ciudad y el Departamento Escolar est??n aqu?? para server la comunidad y a sus residentes.?? De esta manera, queremos asegurarnos que ellos sepan lo que cada departamento hace mientras tambi??n muestra todas las oportunidades de carreras que est??n disponibles,??? dijo el alcalde Grebien.
???El Departamento Escolar est?? feliz de participar en este evento de alcance a la comunidad.?? Nuestro Departamento de Recursos Humanos estar?? all?? para responder cualquier pregunta acerca de oportunidades de trabajo dentro de nuestras escuelas,??? dijo la Superintendente DiCenso.
El Departamento de la Polic??a de Pawtucket ser?? uno de los departamentos presentes durante el evento.?? Ellos actualmente est??n aceptando aplicaciones hasta el s??bado 8 de septiembre.?? Ellos tendr??n una Reuni??n de Orientaci??n para Candidatos el martes 6 de septiembre a las 6:30 pm en los salones de Consejo de la ciudad de Pawtucket.?? Usted puede encontrar m??s informaci??n en?? www.PawtucketPolice.com.
El Departamento de bomberos de Pawtucket tambi??n estar?? realizando una campa??a de reclutamiento que comenzara en el oto??o.?? En este evento tendremos informaci??n preliminar.??
El cami??n de comida Pacos Tacos estar?? disponible durante el evento de bienvenida (Open House)