FEBRUARY 2019 SCHOOL VACATION WEEK ACTIVITIES FOR CHILDREN AT EAST PROVIDENCE PUBLIC LIBRARIES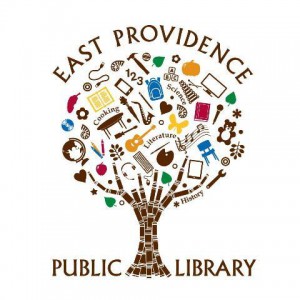 Follow this link to add your email to our newsletter list!
SPARKY'S PUPPETS presents Stories from Snowy Lands @WEAVER LIBRARY
Tuesday, February 19, 2:00-2:45
Sparky's Puppets have delighted children and family audiences throughout New England for over 30 years.
FAMILY BINGO NIGHT @WEAVER LIBRARY
Wednesday, February 20, 6:30-7:30
Kids and families can play BINGO for prizes.
FAMILY MOVIE @RIVERSIDE LIBRARY
Wednesday, February 20, 2:30
Bring the whole family to see Smallfoot (rated PG, 96 min)
Snacks will be served, but feel free to bring your own.
LEGOs  At The Library WEAVER LIBRARY
Friday, February 22, 10:00-noon
Join other LEGO fans for a morning of building.  Bring your imagination and engineering skills.
READING BUDDIES
The library matches volunteers, ages 13-adult, with elementary school children to read together for one hour each week at the library.  For more information, call or stop into the Weaver Library (434-2453).
$$$ READ DOWN YOUR FINES $$$
Kids 16 and younger can "pay" their overdue fines by reading in the library.  Just tell a librarian before you start reading, and when you finish reading, and we will waive $1 for every 30 minutes of reading.
LOOKING FOR A TUTOR?
Check out our website to interact with a live tutor.  TUTOR.COM tutors can help you with homework, studying for an exam, or understanding today's lesson. 
Math, Science, Social Studies, and English – elementary grades through high school (including AP) and adults.
TUTOR.COM tutors are available every day from 2:00 pm-10:00 pm with an East Providence library card.
WEAVER MEMORIAL LIBRARY, 41 Grove Ave., East Providence, RI    401-434-2453
Monday – Thursday 9-8; Friday & Saturday 9-5, Sunday 1:00-5:00
RIVERSIDE BRANCH LIBRARY, 475 Bullocks Point Ave., Riverside, RI  401-433-4877
Monday – Thursday 9-8; Friday & Saturday 10-5
For more information, contact the location where the activity is being held, or the main Youth Services Department at 434-2453.