Flaherty Scholarship Marks 25th Year at Bishop Feehan High School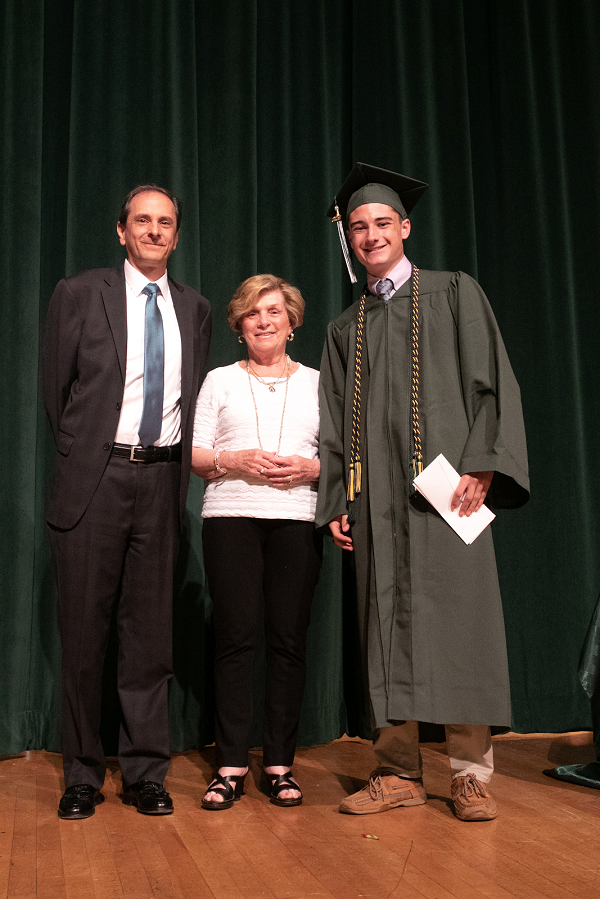 ATTLEBORO, MA –  Bishop Feehan High School Class of 2019 graduate Matt Zawaski received the William "Bill" Flaherty Memorial Scholarship during the school's Class Day awards ceremony on May 23.
The presentation marked the 25th consecutive year the Flaherty family has celebrated a graduating Feehan student with this award. Bill's parents Robert and Natalie attended the on-campus ceremony, with Bill's mother and Ivan Pagacik, Bill's brother-in-law, representing the family on stage for the presentation.
Bill Flaherty, who graduated from Feehan in 1986, was a standout track and field student-athlete during his time at Feehan. He was known for his enthusiasm, warm smile, and ability to connect with and serve others.
The Flaherty Scholarship traditionally is given to a graduating male student who embodies those positive qualities and who participated in the Shamrocks track and field program.
Zawaski maintained a strong academic record and was involved in extracurricular clubs and community service work as a Feehan student.
On the track, he ranks among the most talented Feehan sprinters in school history. He holds the school record in the 100 and 200 meter dashes, and earlier this month, he won the 200 meters at the Massachusetts Interscholastic Athletic Association All-State Track and Field Championships.
Zawaski will continue his education and track career at Sacred Heart University in Connecticut.