Attleboro Community Theatre Opens 63rd Season on September 27th With Wait Until Dark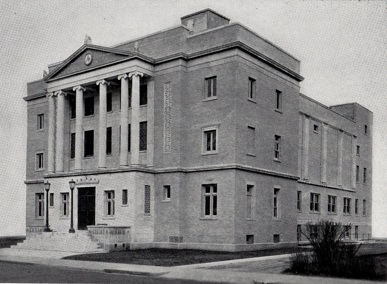 Attleboro Community Theatre will be opening its 63rd Season on September 27th with the intense and suspenseful thriller, Wait Until Dark.

With a phenomenal cast comprised of new and old faces alike, and led by a fantastic production crew, Attleboro Community Theatre's upcoming production of Wait Until Dark is poised to be one of ACT's best shows yet.
About The Show
A true thriller – Susy Hendrix, a blind Greenwich Village housewife, becomes the target of three con-men. The men are searching for heroin hidden in a doll, a doll that her husband Sam unwittingly transported from Canada as a favor to a mysterious woman he met at the airport. The show keeps you on your toes throughout and is a real nail-biter.
Cast
Susy: Ricci Mann
Roat: Paul Tourville
Mike: Jay Dilisio
Carlino: Jim Cannizzarro
Gloria: Verity Preston
Sam: Mark Gallagher
Policemen: Connor Hanrahan and Kyle Stephens
Production Staff
Director: Paul Nolette
Assistant Director: Kelli Tallman
Producer: Amy Dilisio
Stage Manager: Lynn Price
Set Design: David Blessinger & Paul Nolette
Lighting: Douglas Greene
Sound:
Show Dates
First Weekend: Friday, 9/27 @8pm; Saturday, 9/28 @8pm, Sunday, 9/29 @2pm
Second Weekend: Friday 10/4 @8pm; Saturday, 10/5 @8pm, Sunday, 10/6 @2pm
Third Weekend: Friday 10/11 @8pm; Saturday, 10/12 @8pm, Sunday, 10/13 @2pm

Tickets
Tickets can be purchased at the door for $20 per ticket, or can also be purchased online for $18 per ticket at
https://squareup.com/market/acttickets.
There are special discounts for Students, Seniors, and for the first time at ACT, Military Members.
Reservations can also be made by email or by phone at (508) 226-8100.
Reviews
If you are a reviewer and would like to review the show, please contact ACT via email at
attleborocommunitytheatreACT@gmail.com 
and ACT will coordinate with you to schedule a review date.
Location / About the Theatre
The theater is located on the basement floor of the Ezekiel Bates Masonic Lodge on 71 N. Main St. in Attleboro, MA. There is free parking in the Library parking lot across the street from the building.
Attleboro Community Theatre is an award-winning theatre and is in its 63rd Season. ACT's 63rd Season is supported by the Massachusetts Cultural Council's local branches, the Attleboro Cultural Council and the North Attleboro Cultural Council.
For additional information about this production or the theatre in general, visit our website at