OCTOBER 2020
Meet The Spirit of Winslow Farm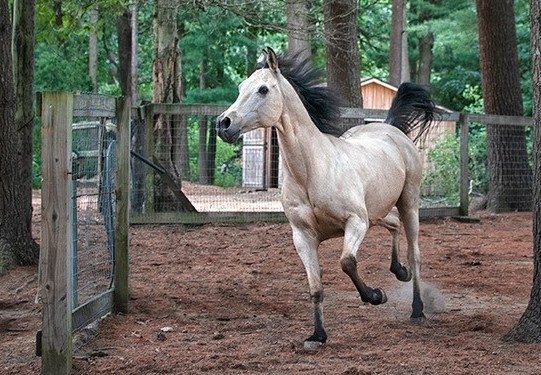 Since 2007, Winslow Farm has been brimming with Spirit, in more ways than one. This handsome Arabian is aptly named Spirit, and he has brought an amazing energy, vitality, and we'll say it, attitude, to the sanctuary since his arrival.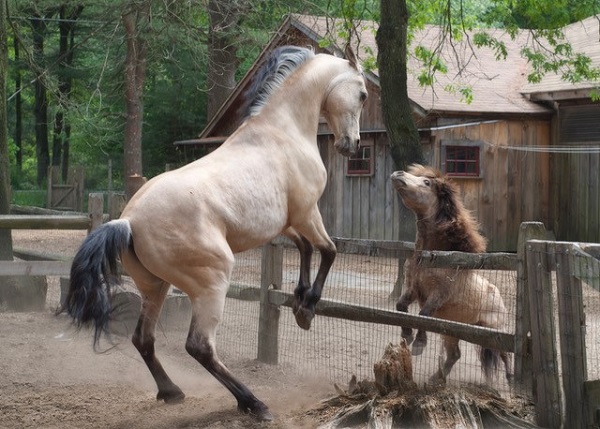 Spirit was four years old when he came to Winslow. He would throw his riders, so he was at risk of going from home to home and potentially being abused. Debra White took him in and gave him his final, stay-for-life home.
Spirit was challenging early on, as he asserted his dominance in his attempt to be the dominate male. Debra never gave up on Spirit. She worked closely with him to ensure that he knew he was now in a safe place he could call his forever home.
Spirit was one of only a few male horses at the sanctuary, so he was quite popular with the mares. But one mare in particular, Belle, who came to live at Winslow in 2015, showed him something different. Spirit lost his alpha horse status as she took over the role.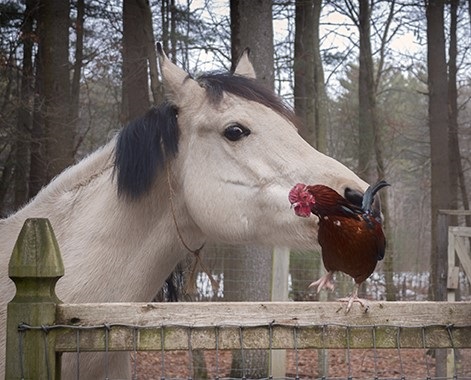 Spirit likes bananas and enjoys a nice grooming. Spirit also has a funny, mischievous side . . . just ask this chicken who got a little " goose " from him.
OCTOBER FEST 2020 CANCELLED

We are sad to say that our annual Octoberfest fundraiser will not take place this year, due to the Covid outbreak. Octoberfest is not only our biggest fundraiser of the year, but it's also the time we love to share all the gifts of Autumn with our visitors. We hope that you will remember our animals with a donation to help support the sanctuary through the upcoming winter season.
Thank you for your continued support!