Trinity Repertory Presents: Shakespeare in the Summer at Mixed Magic's New Amphitheater 
JOIN US UNDER THE STARS!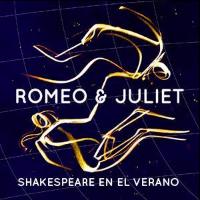 FREE ADMISSION/ENTRADA GRATUITA
NO RESERVATIONS REQUIRED/
NO SE REQUIERE RESERVACION
MONDAY/LUNES, JULY 31 at 7PM
Mixed Magic Theatre
560 Mineral Spring Ave, Pawtucket, RI
Written by/Escrito por William Shakespeare
Presented by/Presentado por Rhode Island Latino Arts + Trinity Repertory Company
Bilingual English-Spanish Adaptation by/Adaptación Bilingüe en Inglés-Español por Marcel Mascaro
Co-directed by/Co-dirigido por Tyler Dobrowsky, Associate Artistic Director, Trinity Rep and Marcel Mascaro
Featuring members of the Providence community,
Brown/Trinity Rep MFA Acting students with Trinity Rep's
Young Actor Summer Institute staff and faculty.
Con la participación de miembros de la comunidad de Providence,
estudiantes de Brown/Trinity Rep AMF Acting y personal y facultad
del Young Actor Summer Institute.
********************************************
Other Upcoming Events at 
Mixed Magic's New Amphitheater!
"LOVE SONGS & STARS"
Saturday August 26, 7:30 pm
10th Annual Greatness of Gospel Concert
"COLORWAYS"
Saturday Sept. 2nd and Sunday Sept. 3rd, 6 pm