BUDDIES HAVE THANKSGIVING FEAST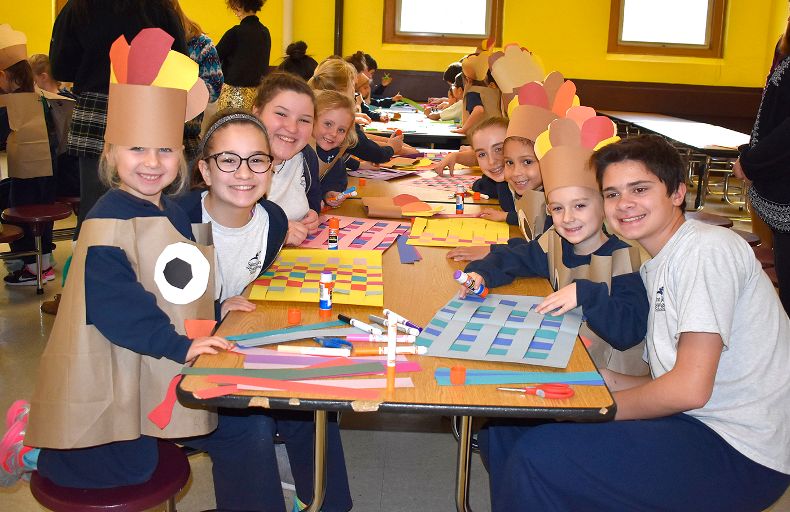 At Saint John the Evangelist School in Attleboro the Buddy Program teaches the kids to respect and care for each other.
This program provides interactive activities between grades K & 7 and 8 & 1, and the Service Program for grades 7 and 8 whereby students give back to SJE.
Recently, the Kindergartener and Seventh Grade buddies got together and made placemats and enjoyed a Thanksgiving feast of fruits, cookies, apple cider and pumpkin bread.
The Kindergarteners also dressed as turkeys.
Shown here clockwise, Reese Leclerc, Jillian Brouillard, Kyleigh Arenas, Ruby Almeida, Caleb Smith, Nolan Rogers, Amaya Borden, and Kelsey Muehlberger