Old Sakonnet River Bridge Superstructure Demolition, Tiverton/Portsmouth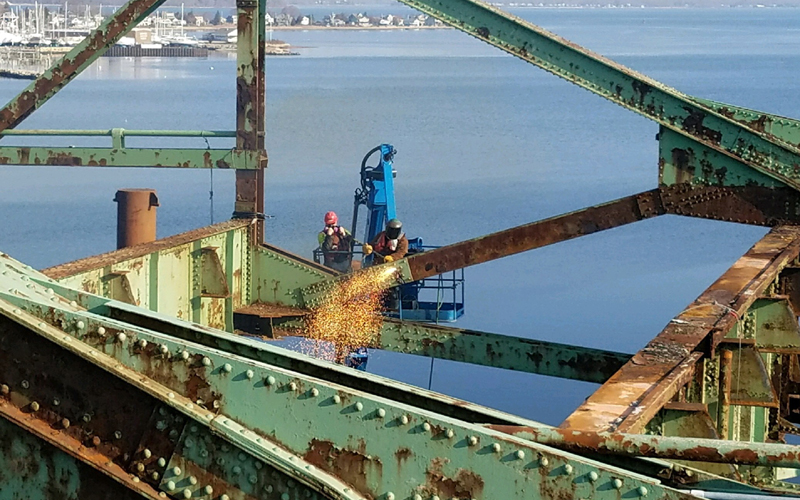 On Thursday, we removed the main arch span by jacking and lowering it down to barges.??
The span will be transported to an off-site location for dismantling and recycling.
Next week, we will remove structural steel from both sides of one of the piers,??mobilize a crane onto the bridge deck at one span, and begin to remove structural steel at another.
During these operations, the navigational channel remains closed under the bridge.