BLUEGRASS CONCERT AT THE ORPHEUM IN FOXBORO OCTOBER 26, 2018
Two great New England bluegrass bands will be performing on Friday, Oct. 26, 7:30 p.m., at the Orpheum Theatre, Marilyn Rodman Performing Arts Center, in the center of Foxborough. Four Bridges and the Bill Thibodeau Band will both be providing a variety of fun-filled roots and bluegrass acoustic music.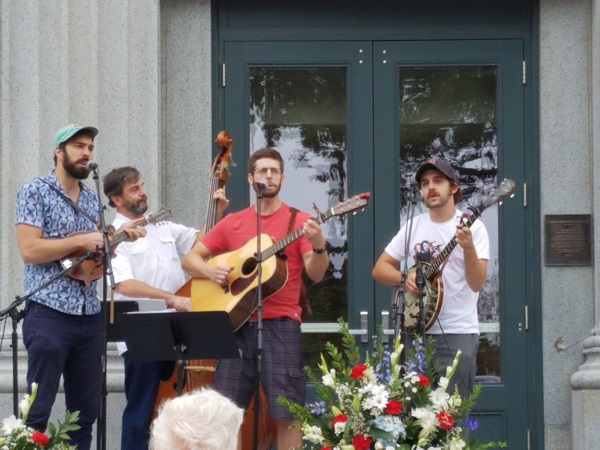 FOUR BRIDGES
Four Bridges is a group of four fun-loving musicians who enjoy performing together and have been doing so for the past twelve years. They have performed for all types of events throughout the New England area. They have also toured Norway three times, in 2013, 2015, and 2017, performing in 5 bluegrass, country and folk festivals while there.?? Their members are Jeremy Place, Ben Marshall, Greg Ferreira, and Nelson Hiller.
At a Four Bridges performance, an audience can expect to hear high-energy, fast-paced, barn burnin' numbers as well as sweet and slow ballads of love and loss. All four members can perform on each of the instruments on stage, and they like to keep the audience guessing who will play which instrument next. They love performing for audiences of all ages and musical backgrounds, and it shows when you see them onstage.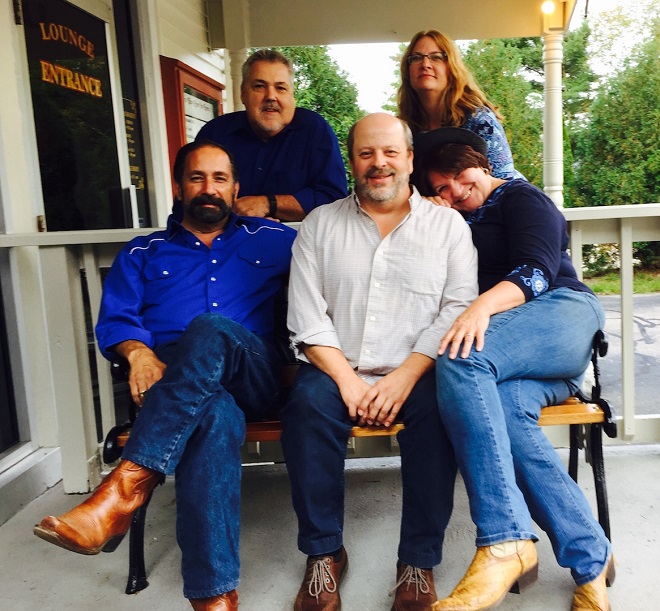 BILL THIBODEAU BAND
The Bill Thibodeau Band consists of Bill Thibodeau, Debbie Hall, Larry Neu, Cathy Bumgarner Day, and Sal Sauco.?? These five fabulous friends feature amazing live performances, brilliant solo improvisation, and honest and authentic traditions.
Tickets for the concert are $15 in advance and $20 at the door, available at the Orpheum box office, 508-543-2787, or online at www.orpheum.org.
For more information, contact boxoffice@orpheum.org, call, or visit the website.??