LOCAL SCHOOL HOSTS DAY OF SERVICE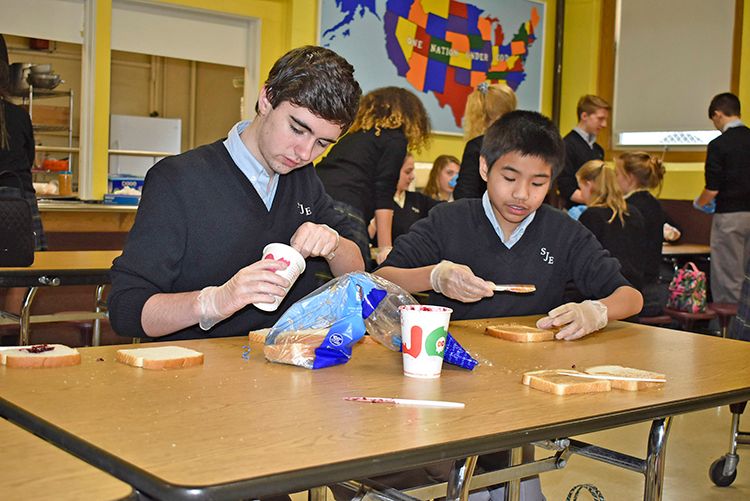 St. John the Evangelist School in Attleboro hosted their second annual Day of Service to Others.
The students all participated in services that would help our community in some way.
The students made paper flowers and potpourri sachets which were given to the Pleasant Street and Attleboro Health Care nursing homes.
Our fifth through eighth graders prepared 120 peanut butter and jelly sandwiches and bagged them up with a chips, candy and hand-made cards and they were given to the Food-n-Friends Soup Kitchen.
Shown here are eighth graders Aidan Killough and Ben Le making the sandwiches.