IT'S A MATTER OF FACT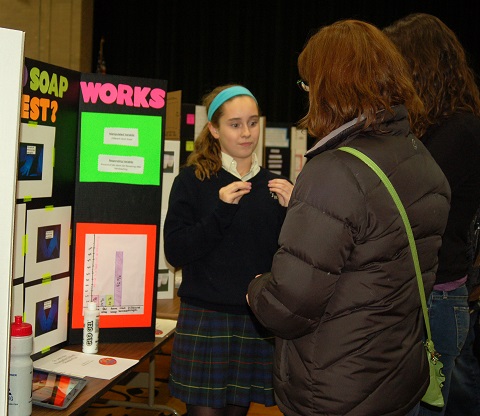 Students in grades six through eight at St. John the Evangelist School in Attleboro recently held their annual Science Fair.
Parents and friends were invited to tour the fair that had experiments from crazy crystal creations to towel absorbency to how much gas is in your favorite beverage.
Shown here is seventh grader, Savannah Blanchard, explaining her project on which hand soap works the best.