OCTOBERFEST
??Is Almost Here!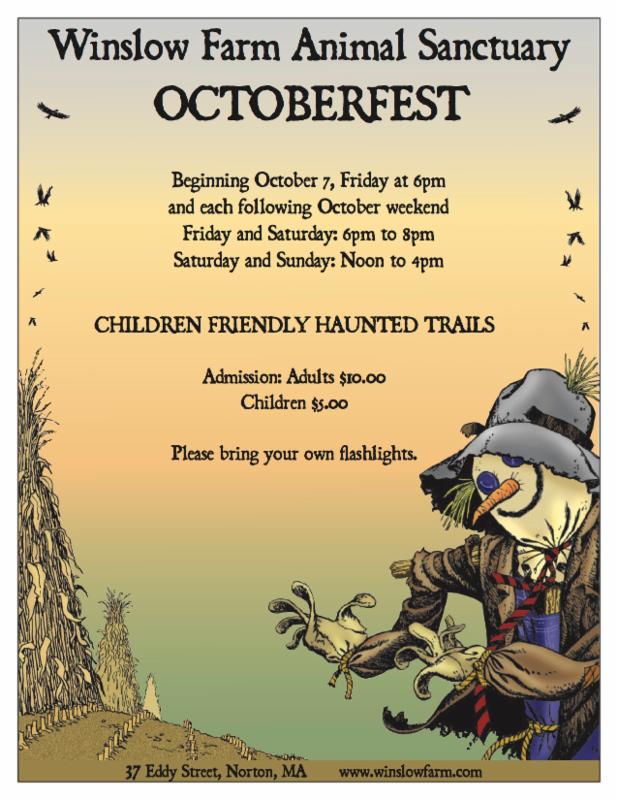 The morning air and the blooming colors of?? Autumn outside the window mean it's almost time for Octoberfest at Winslow Farm Animal Sanctuary!
There is no better place to visit in the month of October than Winslow Farm. Walk through the gate at Winslow Farm and be transported to a wonderland of colorful sights, sounds and smells that whisk you away to a place of peace and joy.??
Stroll though the Sanctuary and meet the incredible animals that call Winslow Farm home. Listen to the sounds of bird calls, hoof beats and grunts of contentment. Smell the fragrance of wood burning in the fire pit and take a stroll on a trail with crackling leaves beneath your feet.
Our Kid-Friendly Haunted Trail will be open every weekend; please dress for the weather and bring a flashlight for evening visits.??