WOMR & WFMR???s Fall and Winter Benefit Film Series Presents a Special Showing
A silent film fiesta features live music and paella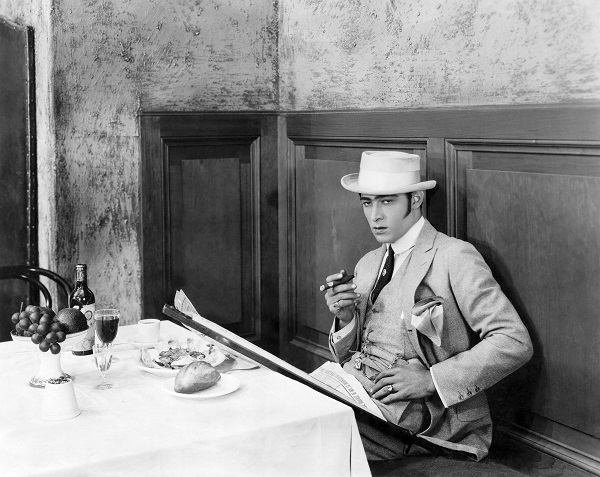 Provincetown, MA, December 30, 2016: WOMR/WFMR???s fall and winter benefit film series ???on reel film??? will feature a special showing of Blood & Sand on January 12th, 2017. The series is curated by Brad Moore and projected in the Davis Space at the WOMR/WFMR studios, located at 494 Commercial Street in Provincetown.
One of the top-grossing films of 1922, Blood and Sand is an American silent drama produced by Paramount Pictures, directed by Fred Niblo, and starring Rudolph Valentino, Lila Lee, and Nita Naldi. The movie is based on the 1909 Spanish novel Sangre y arena by Vicente Blasco Ib????ez, as well as the stage version of the book by Thomas Cushing.
The screening also features live music and great Spanish food. The six-piece band includes Bill Cannon??on upright piano, John Best on guitar synth, Randy Patterson on guitar and mandolin, Dinah Mellin on fiddle, April Baxter on bohran, and Roe Osborn on bass. Keeping up with the Spanish themes of bullfighting and romance, two paellas (shrimp and chicken, and tofu and bean) will also be available.
A suggested donation of $7.00 to attend will benefit the nonprofit community radio station???and will include a serving of paella.
The film series is screened on Thursday nights starting at 7:30 and runs through the end of March. The Provincetown Inn provides free popcorn and there???s wine available from 90+ Cellars.
ABOUT WOMR/WFMR:
In 1976 a small band of visionaries created a community radio station in Provincetown, and WOMR (OuterMost Community Radio) went on the air on March 21st, 1982. Over the years the station has expanded to reach a wider audience and currently broadcasts at 92.1FM as well as 91.3, reaching listeners from Provincetown to Hyannis and beyond, and, streaming community, educational, and cultural programming worldwide at WOMR.org.