HOOPS FOR THE HUNGRY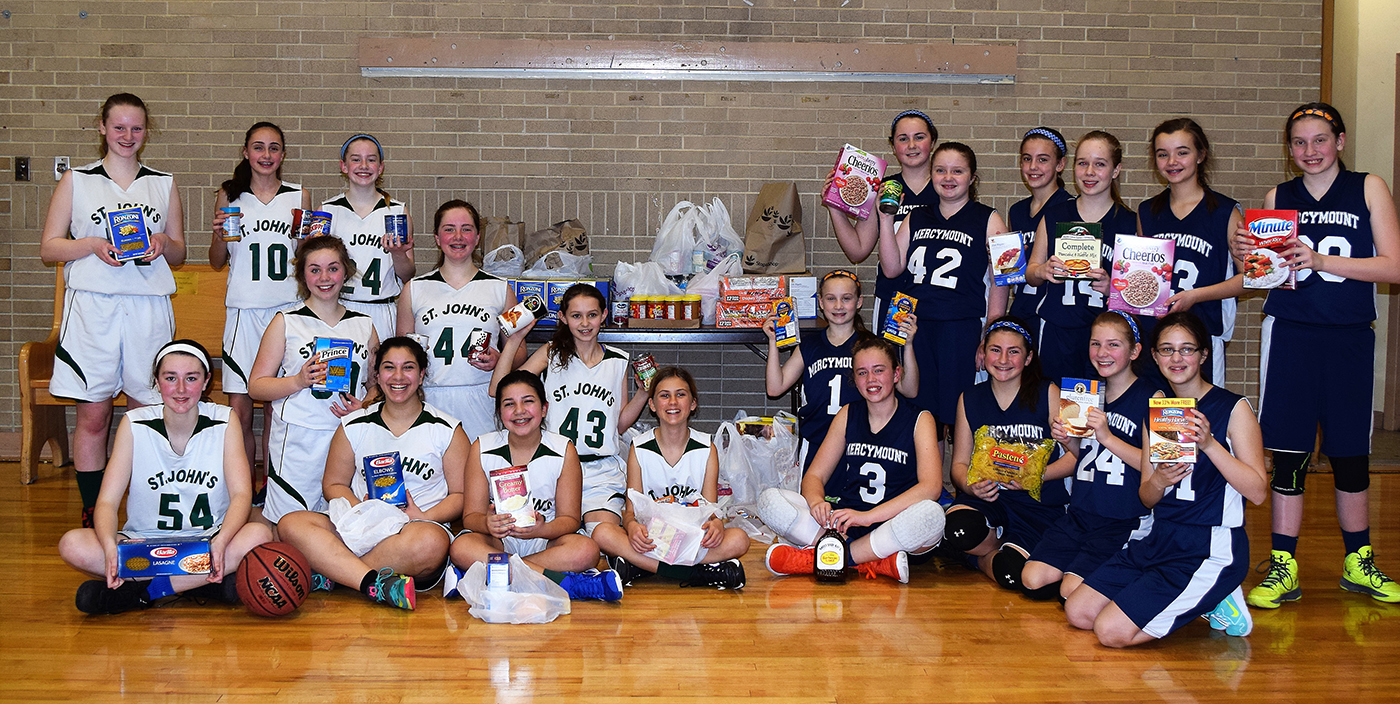 The seventh-grade girls basketball teams from St. John the Evangelist in Attleboro and Mercymount Country Day School in Cumberland, RI recently gathered for a scrimmage at St. John the Evangelist School for the fourth annual Hoops for the Hungry.
The girls asked for a non-perishable food donation in lieu of an admission fee. They collected eleven boxes of food which was given to the St. Vincent dePaul Society.