LOCAL STUDENTS??COMPETE AT??REGIONAL SCIENCE FAIR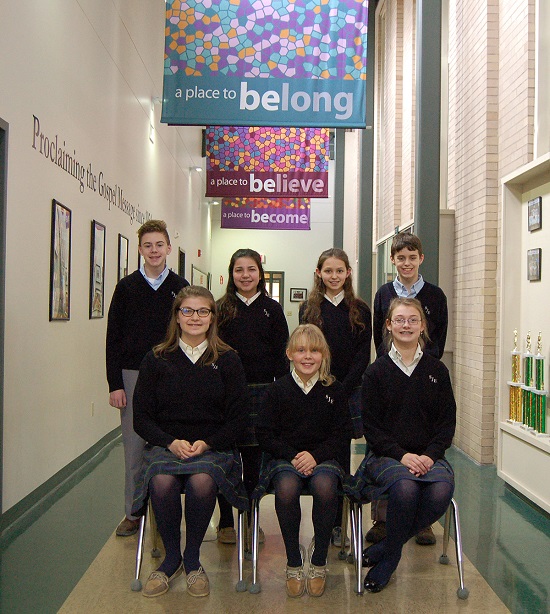 Several students from St. John the Evangelist School in Attleboro attended the Massachusetts Region 3 Science Fair held at Bristol Community College in Fall River.
The students who attended were 6th grader Avery Blanchard, 3rd place award (Does the Weight of an Object Affect How Far it Can be Catapulted?) and Mia Newquist (Investigating Beauty with the Golden Ratio);
7th graders Logan Gallagher, 3rd place award(Evaluating the Influence of Birth Order on Personality), Brandon LeBlanc (???Shocks in Science??? What Materials Produce the Most Static Electricity?), Genevieve LeBlanc (Sinkholes: Is Acid Rain to Blame?), Sarah Ribeiro (Do Some Candles Burn Faster than Others?)
and 8th grader Michele Schremp, 1st place award (Improving the Efficiency of a Solar Cell).
Avery Blanchard, Logan Gallagher, Michele Schremp are headed to the Massachusetts State Science Fair on June 3.