Pawtucket Arts Festival Announces a Month Long Schedule of Events
??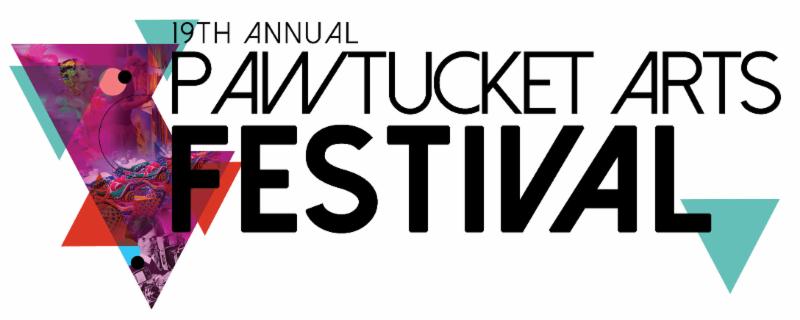 New events and eclectic mix of performances throughout the City
PAWTUCKET ??? The Pawtucket Arts Festival announces the schedule of events and performers for the 19th annual festival happening this September. The month long celebration of arts and culture features a variety of performances, workshops, poetry, dance, film, theatre, exhibits, and public art throughout the city.
???For 19 years, the Pawtucket Arts Festival has celebrated our city???s substantial creative and cultural identity,??? said Festival Chairman, John Baxter, Jr. ?????This year???s festival aims to showcase an ever wider array of visual and performance art offerings from the many cultural and ethnic groups who call Pawtucket home.
???Pawtucket has such a vibrant arts community, which we are proud to display all month long,??? said Mayor Donald R. Grebien. ???Thank you to the board members, volunteers, and participants for making this event a success for the past 19 years. We hope residents and visitors will join us in celebrating the diverse culture of our city.???????
The festival runs from August 27th through the end of September. The Festival Committee???s official kick-off fundraising event, Curtain Up, is being held on September 8th from 7:00 to 10:00 pm at the Revel Factory. Curtain Up, a jazz club cabaret, will feature performances by Ten31 Productions, Sidy Maiga, Consuelo Sherba, Burbage Theatre Company, the Jacqueline M. Walsh School Jazz Band, and others. To purchase tickets, please see: https://pawtucketartsfestival.org/
The Pawtucket Arts Festival will also feature long-time favorites, such as the Taiwan Day Festival, the RI-Chinese Dragon Boat Races, Slater Park Fall Festival, Pops in the Park, S.A.M. Fest, and Mixed Magic Theatre Greatness of Gospel Concert. New additions include the RHD-RI Out There Art Fair, JMW Family Arts Day, and the PawSox Food Truck and Craft Beer Festival.
The Slater Park Fall Festival is a two-day celebration of arts and culture happening September 9th and 10th. The event includes music and dance performances from local and regional acts, the RI Philharmonic Pops in the Park performance followed by fireworks, an 'open air' arts market of over 100 artisans and crafters, food trucks, public art by Pneuhaus and VSA Arts, story sharing and spoken word performances by Rhode Island Black Story Tellers, and family fun activities in Pawtucket's historical Slater Park.
The Slater Park Fall Festival attracts over 10,000 attendees from throughout the region and is the premiere event of the Pawtucket Arts Festival. This year, the Pawtucket Arts Festival has invited China???s Yang Wei of Yo-Yo Ma???s Silk Road Ensemble, along with Ed Sweeney, a stellar American banjoist, to perform and serve as the Festival???s Arts Ambassadors.
???One of the great things about the Pawtucket Arts Festival is that there really is a little something for everyone to enjoy and to discover,??? said Festival Director, Jennifer Dalton Vincent. ???We made sure that this year???s Festival artists and performers more fully represent the City???s cultural profile, and we also added public art into our portfolio of arts offerings.???
The Pawtucket Arts Festival and The Blackstone Valley Tourism Council will offer shuttle service to Slater Park Fall Festival on September 9 and 10 and the RI-Chinese Dragon Boat Races on September 9 from various locations around the city. Live performances include:
Johnny Watson Jr Blues Band
Greg Abate Jazz Quartet??
Sidy Maiga and Afrimanding
Eastern Medicine Singers??
The Rhody Center for World Music and Dance
The Rhode Island Black Storytellers
??
The Festival is sponsored by generous donations and the corporate sponsorship of The Pawtucket Teachers Alliance, The Pawtucket Times, and Bristol County Savings Bank.
??
The Pawtucket Arts Festival full schedule of events includes:
Pawtucket Arts Festival Poster Artist Exhibition
Mixed Magic Theatre ???Colorways???
Pawtucket Restaurant Week
Slater Park Fall Festival
RI Music Hall of Fame Tours
RIWS ???Art in Autumn??? Show Opening
Revel Factory Expressive Arts Tapestry
RI-Chinese Dragon Boat Races & Taiwan Day Festival
Aurea ???Of Nature Composed??? at Slater Mill
Family Arts Day at Jacqueline M Walsh School for the Performing Arts
PawSox Food Truck and Craft Beer Festival
The Samaritans of RI Jonathan Edwards Benefit Concert
RHD-RI ???Out There Art Fair???
XOS Exchange Street Open Studios
Galway Kinnell Poetry Contest
For more information and a calendar of events, please visit the Festival's website and Facebook page.