The Rhode Island Flute Quartet in concert at the Weaver Library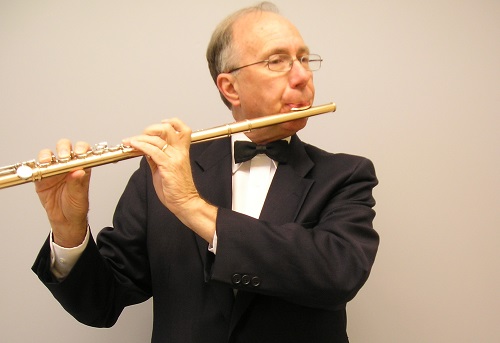 JOHN CURRAN
The Rhode Island Flute Quartet will perform a free concert at the Weaver Library on Sunday, October 15, 2017 at 1:30pm in celebration of National Friends of the Library Week. ??
Flutist John Curran, a performer with the RI Philharmonic for over thirty years, leads the Quartet.
Joining Mr. Curran will be flutists Russ Miller, Alice Cooper, and Max St. George.
??Sunday???s program ??includes ??Sinfonico for four flutes Op.12??, Anton Reicha, Allegro and Andante; Amazing Grace, the??traditional Christian Hymn; Funeral March of a Marionette??, Charles Gounod; An Gaelic Tiodhlac (A Gaelic Offering), Catherine McMichael; Ros Bothan?? (Rose Cottage); Ceile Teagamhach (The Doubtful Wife ??? A Reel); Loch Solas (Lake Solas); and Gearr Riomball (???Describe a Circle??? A Jig).
??Weaver Library is located at 41 Grove Avenue, East Providence, RI 02914.
Questions?
Call the library at 401-434-2453.??