Urban Greens Food Co-op Receives $300,000 Investment From RI Foundation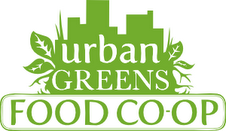 Investment??is part of the Urban Greens Community Investment Campaign
Providence, RI??? Urban Greens Food Co-op is making great strides towards opening a full-service member-owned supermarket in the summer of 2018. With more than 800 members and a general manager hired, it has already raised $400,000 towards its Community Investment Campaign.?? Now, in another significant step forward, Urban Greens has received a commitment from The Rhode Island Foundation to invest an additional $300,000. These critical funds will help ensure an especially strong footing for the start-up co-op.?? Urban Greens plans to raise an additional $200,000 in investments during the coming months, before opening. A Campaign Launch Party was held last week at the Social Enterprise Greenhouse, just a month after the market???s Groundbreaking Celebration.
Registered as a Direct Public Offering in the State of Rhode Island, the Community Investment Campaign offers the opportunity for any state resident, including non-accredited investors, to support a locally owned business. Urban Greens is the first Rhode Island company ??to take part in this national trend of small businesses using direct public offerings to create opportunities for local residents to invest in mission-focused businesses. ???We are thrilled to be receiving this investment from the Rhode Island Foundation,??? said Urban Greens Board Vice-Chair, Philip Trevvett. ???Because of what it means for the Co-op, but also because we are part of this new wave of impact-investing here in Rhode Island. Local, community-based investment is part and parcel of the local, community-based ownership that is at the core of the cooperative business model.???
The Co-op???s Community Investment Campaign is a key part of its financing and a unique opportunity for Rhode Islanders to commit to building their local economy. The campaign offers preferred stock publicly, with a minimum return of 2 percent annually, allowing Urban Greens to open more affordably while enabling investors to contribute to improved food access and strengthen the local food system???all while earning a return. More than 100 individuals and families have already invested. "We have been seeking investment opportunities in our local economy, especially in local foods,??? said participating investor Leo Immonen. ???Investing in Urban Greens is exciting for us in that we can invest in something we believe in."
???As part of our Impact Investing initiative the purchase of preferred stock in Urban Greens Food Co-op is a great opportunity to support a local, place-based project that we are confident will have a positive impact on the community,??? said Jessica David, Senior Vice President of Strategy and Community Investment at the Rhode Island Foundation. ???The Foundation???s Impact Investing initiative is about aligning financial investments with mission. We believe investments like these are a powerful tool that will allow us to support larger scale and different kinds of projects than we typically do through our grant programs.???
For more information:
Facebook: https://www.facebook.com/urbangreens/
Twitter: https://twitter.com/urbangreensprov