SPOOKY, SCARY AND FUN!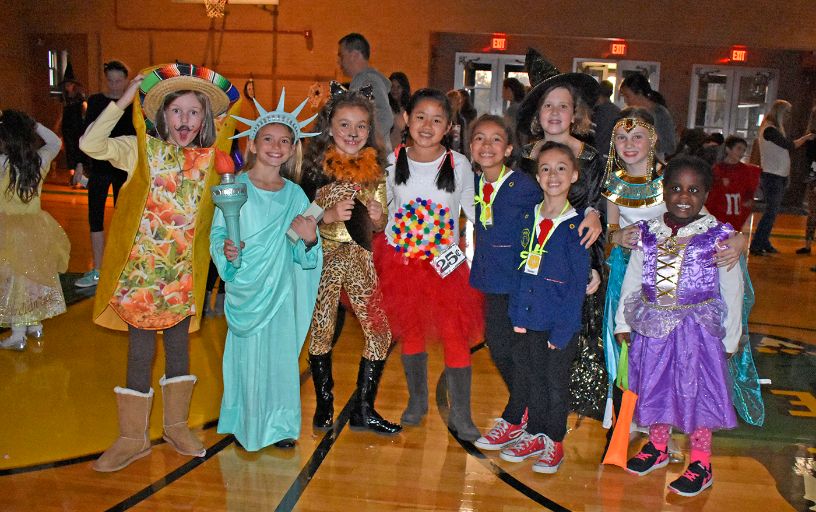 St. John the Evangelist School recently held their annual Halloween Party and Haunted House.
In the school gym, the students of the SJE National Junior Honor Society hosted games, face painting, palm reading, crafts and refreshments.
The attendees were treated to a walk-through black room where you had to make your way through the maze in the dark.
Student actors squirted water, tickled feet, lowered stuffed animals onto the guests head and played Halloween music to make the experience scary.
All students from Pre-K through eighth enjoyed the festivities.
Shown here are Mackenzie Bradley, Ella dos Santos, Joleigh Arboleda, Madelyn Nguyen, Julia Moreira, Olivia Erwin, Mya Moreira, Lili Nagle, Flora Omolo