FARM FRESH RI's PAWTUCKET WINTERTIME FARMERS MARKET OPENS ITS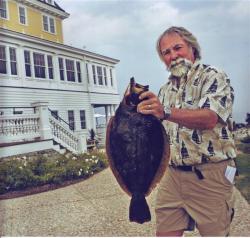 Pawtucket, RI ??? The Pawtucket Wintertime Farmers Market is opening for its 11th season on November 4, 2017. The largest??indoor farmers market in??New England, it will be open every Saturday through April 28, 2018 from 9am to 1pm. Farm Fresh Rhode Island will be hosting special events, cooking demos, and sales throughout the season.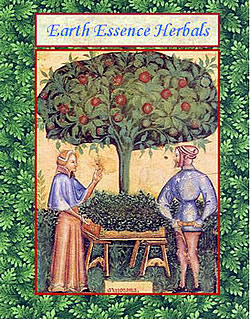 Ever growing, the 2017-2018 Pawtucket??Wintertime Farmers Market will be home to a bustling community of shoppers, families, musicians, artists,??growers, and artisans gathering over a??shared interest in delicious locally grown foods.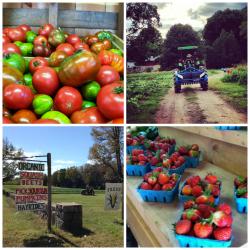 The market will feature over 80 new and??returning vendors selling a huge array of local products, from??fresh produce, seafood, poultry, meats, and cheeses to baked??goods, prepared foods, herbal remedies, seasonal flowers and wreaths??? and so much??more! For more information:??farmfreshri.org.
The Pawtucket Wintertime Farmers Market is located in two spacious hallways at 1005 and 999 Main St.,??Pawtucket, RI 02860. The R-Line bus literally stops at the market???s front door. Multiple parking lots are provided for convenience,??and street parking is??available in the surrounding neighborhood. Ramp accessibility is located at the 999 Main St entrance and in??the building???s center courtyard.
November at the??Farmers Market
The wintertime season kicks off with these amazing local farms and food artisans lining the market halls in November:??Farmacy Herbs,??Harvest Kitchen,??Hopkins Southdowns,??Yacht Club Soda,??Simmons Organic Farm,??Fox Point Pickling Company,??Ward's Berry Farm,??Pat's Pastured,??Poblano Farm,??Beth Bakes,??Chi Kitchen,??Lost Art Cultured Foods,??Bomster Scallops,??Schartner Farms,??The Curve & Line Co.,??Rhode Island Spa Products, Fairland Farms,??Beautiful Day,??Freedom Food Farm,??Barden Family Orchard,??Cou??t Farm & Fromagerie,??Silk Tree Farm,??Olga's Cup and Saucer,??Poorboy Sharpening,??DELIcious Deli,??Moonlight Rose Alpacas,??Aquidneck Farms,??Mello's Farm Stand,??Popette Of Pendulum,??The Local Catch, Inc.,??Jack's Snacks,??Allen Farms,??Earth Essence Herbals,??Harmony Hill Farm,??Fully Rooted,??Rhode Island Mushroom Co.,??Sacred Cow Granola,??June Love's English Bakery,??Great Harvest Bread Company,??Rhody Fresh,??The Coffee Guy,??Jaju Pierogi, Matilda Find Foods, La Creperie, The Giving Garden,??DaSilva Farm,??Cluck and Trowel,??Langwater Farm,??Butter Cuisine,??Bootblack Brand,??Lela's Delight,??African Alliance of Rhode Island,??Four Town Farm,??Narragansett Creamery,??GC farms,??New Harvest Coffee Roasters,??Hope & Main,??KNEAD Doughnuts,??The Burgundian Waffles,??PV Farm Stand,??Meadow Stone Farm,??Providence Pie Co,??Rustic Roots,??The Backyard Food Company,??The Honey Shop,??Apponagansett Farm,??Farmtrue,??SunFresh Proteins,??Skydog Farm,??Naturally Karmah,??Luluna Kombucha,??Wishing Stone Farm,??Baffoni's Poultry Farm,??Matunuck Oyster Farm,??Hill Orchards,??Virginia & Spanish Peanut Co.,??Blue Skys Farm, and Sweet & Salty Farm.
Over 10 Years of Supporting Local Growers ???Let???s just do it. Let???s find a place!??? That was how it all started, seemingly simple words that transformed years of dreaming into a??realistic way to??support RI food producers all year long. Farm Fresh RI Co-Executive Director Sheri Griffin was there, then just??starting at the fledgling nonprofit. Griffin??along with Farm Fresh RI founders Louella Hill and Noah Fulmer knew that local??growers need a consistent marketplace to thrive, even after the New??England temperatures start to dip. But asking for a??commitment from vendors and pulling together all the logistics were far from a sure thing.
???At first, we weren???t even certain it would fly,??? explains Griffin. ???As a grower, it???s one thing to need a marketplace. It???s another to??be able to dedicate??valuable time and resources to test new waters.??? In fact, the market may not have gotten off the ground in??2007 without integral support from AS220, a??Providence gallery and forum for the arts that donated space and tables for that first??wintertime market.
But the market was a hit almost immediately ??? thanks to Hill Orchards, Simmons Farm, Matunuck Oyster Farm, Earth Essence??Herbals, Wishing Stone Farm, Jack???s Snacks and Whispering Elms Farm blazing the trail, and Farm Fresh RI rounding out the??market with buy-in from other small vendors.
So, after that first season, Griffin and team were again in search of a space to house??the growing demand. By the following November, 2008, the market had moved to its current home in the Hope Artiste Village in Pawtucket, after??recommendations by Farm Fresh RI friends and market partners New Harvest Coffee Roasters and Seven Stars Bakery, which had??already set up shop in the building.
Jumping dramatically from 7 to 51 vendors in just its second year, the market???s success was a??boon, and it has continued to thrive in the years since. In Fall 2012, with the market bursting at the seams, Farm Fresh RI??expanded the market into two hallways ??? as it will continue to be this, the 10th year! ???The Wintertime Market has made a real difference to a lot of local growers,??? explains Griffin. ???Having a stream of income from??the other eight months of the year can help make or break small food & agra businesses. And our community is hungry for what??they catch, grow and create.
Making these connections is what Farm Fresh RI is all about.??? Cash, Credit/Debit, EBT Accepted The market accepts cash, check, credit/debit, and EBT. For shoppers using SNAP (Supplemental Nutrition Assistance Program)??benefits, Farm Fresh RI provides a 40% bonus! Customers simply swipe their EBT card at any of the market Welcome Tables and??receive tokens to spend on groceries at the market. For every $5 swiped on EBT, shoppers get $2 FREE Bonus Bucks to buy fresh??fruits and vegetables ??? and the tokens never expire!
About Farm Fresh Rhode Island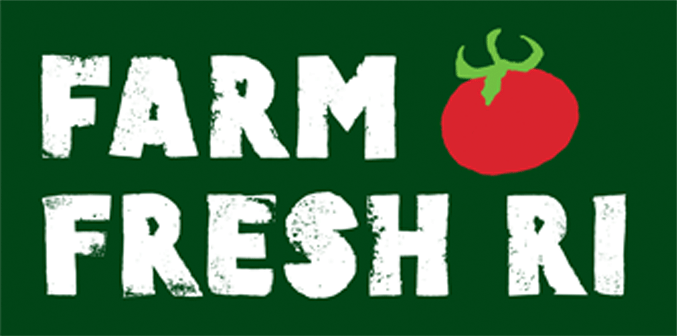 Farm Fresh Rhode Island is a 501c3 nonprofit organization founded in 2004. They are a small organization with a big mission ?????growing a local food system that values the environment, health and quality of life of area farmers and eaters.
Part incubator, part??activator, Farm Fresh RI offers a wide array of access, education, and distribution programs aimed at building healthier??communities, increasing access to fresh food, strengthening community-based businesses, and improving the impact of food??production and distribution on our environment.
For more information, please visit??www.farmfreshri.org.