Mayor???s Holiday Dinner to be held on Tuesday, December 5th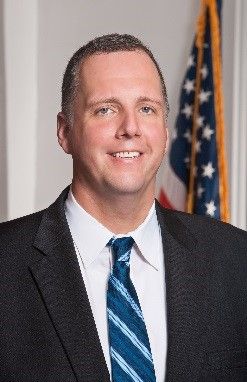 DONALD R. GREBIEN
PAWTUCKET ??? Mayor Donald R. Grebien cordially invites the Pawtucket community to attend the annual Mayor???s Holiday Dinner to be held on Tuesday, December 5th from 12:00 to 1:30 p.m. at the Holy Family Parish Hall (195 Walcott Street, Pawtucket).
The event is free and open to all city residents and is sponsored by the generous donations of food, money, and volunteer help from area businesses and individuals.
Mayor Grebien and elected officials will act as servers, assisted by city employees who devote their lunch period to the community event.
Transportation to and from the holiday dinner will be provided with a continuous shuttle beginning at 11:30 a.m. from the following locations:
Leon Mathieu??Senior Center, 420 Main Street
Fogarty Manor Parking Lot, 214 Roosevelt Avenue
Kennedy Manor Parking Lot, 175 Broad Street
St. Germain Manor Parking Lot, 401 Mineral Spring Avenue
Slater Hill House Parking Lot, 8 George Street
Towers East Parking Lot, 75 East Avenue
Anyone needing a ride should call the Leon Mathieu Senior Center at 401-728-7582.
For more information, please call the Mayor???s Office at 728-0500, ext. 281.