The Brown University Chorus, directed by Frederick Jodry, will be performing Rachmaninoff???s Vespers on Friday, May 4, and on Saturday, May 5, at two different locations for two different events.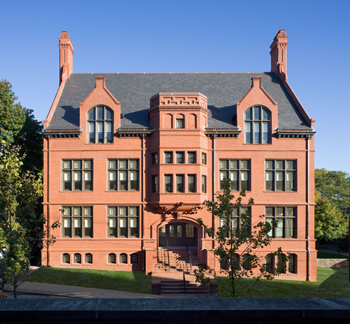 The May 4 concert is to benefit Bristol's Community String Project and will be held at 8 p.m. at the First Congregational Church on 300 High Street in Bristol. Admission is $10 for adults and $5 for students.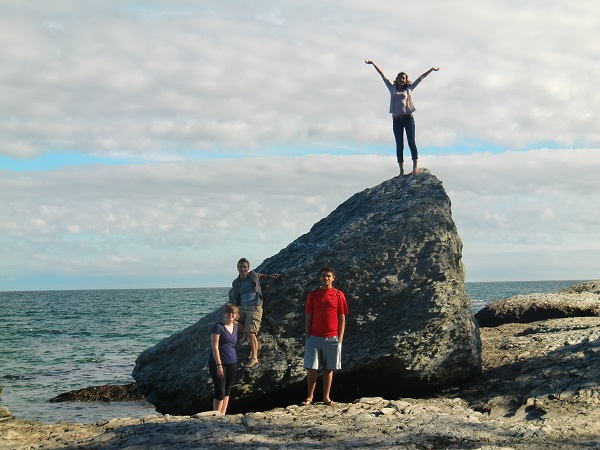 SOME OF THE NICE PEOPLE IN THE CHORUS
The May 5 concert is to benefit the Brown University Chorus Tour Fund and will be held at 8 p.m. the Central Congregational Church on 296 Angell Street in Providence. Admission is $10 for adults and free for students.
Rachmaninoff"s Vespers is one of two large-scale choral compositions inspired by Medieval Russian Orthodox Chant.
It is scored for 4-part mixed chorus, but frequently divides into 8 to 12 parts to achieve remarkable vocal sonorities.
It has been praised as Rachmaninoff's finest composition and "the greatest musical achievement of the Russian Orthodox Church."
It was one of Rachmaninoff's two favorite compositions along with The Bells, and the composer requested that its fifth movement (Nunc Dimittis) be sung at his funeral.
Although based on sacred texts, it was premiered as a concert piece at the Moscow Conservatory in 1915.??
The Vespers Opus 37 is often called the "All-Night Vigil" and consists of 15 movements, lasting just over an hour. Two graduating seniors, alto Isabella Creatura and tenor Peter Traver will be featured as soloists.
??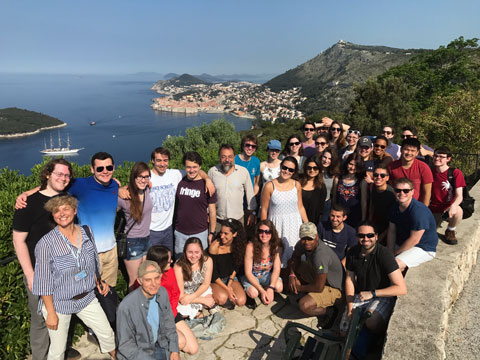 THE CHORUS IN CROATIA
The Brown University Chorus,??50 dedicated singers drawn from all concentrations within the University, is one of the oldest groups on campus.????
As well as performing regularly in Providence and New England, the choir has earned an international reputation over the past 30 years for the quality of its performances and most recently returned from a 2015 concert tour of Cuba and a 2011 concert tour of Costa Rica adding to their already impressive legacy as university ambassadors.
Previous tours include a 2009 concert tour of Vienna and Prague, a 2006 tour of Argentina and Uruguay, a 2004 tour of Russia and Finland, a 2002 tour of Costa Rica, and a 1999 tour of Italy.
The chorus also enjoyed touring through Iberia, Greece, Israel and Egypt, the USSR and Scandinavia, Japan, Taiwan, Hong Kong, and Singapore.
In 1979, the Chorus was the first American collegiate performing group to tour China, and in 1976 the group spent one month in India at the invitation of the Indian Government, presenting concerts for Prime Minister Indira Ghandi and Mother Teresa.??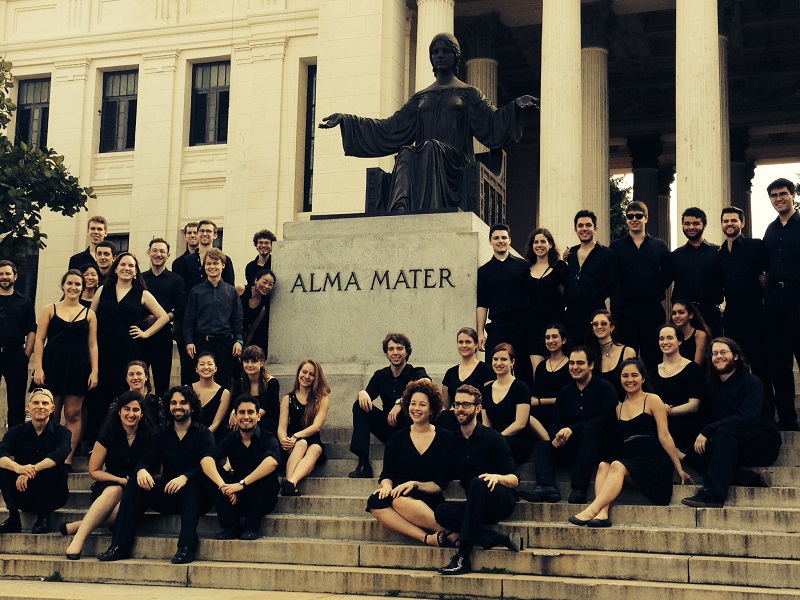 THE CHORUS IN HAVANA
Frederick Jodry is a native of Ohio, and holds a Bachelor's degree in Organ Performance from New England Conservatory where he studied organ with Yuko Hayashi and conducting with Lorna Cooke de Varon and Donald Teeters.
Upon graduation, he was awarded the prestigious Chadwick Medal, given each year to the most promising graduate who shows distinction both in musical performance and academic excellence. He continued at New England Conservatory, being awarded a Master's degree in the Performance of Early Music in 1987, during which time he was a harpsichord student of Francis Fitch and an organ pupil of William Porter.
While completing his studies, Mr. Jodry founded the??Schola Cantorum of Boston, a twelve-voice ensemble dedicated to the performance of Renaissance sacred music.????
During the past 30 years, the group has presented concerts throughout New England and has frequently been heard at the Boston Early Music Festivals.
As a vocal soloist, Mr. Jodry has appeared with the Providence Singers, the RI Civic Chorale, Boston Cecilia, the Boston Camerata, Musique Ancienne de Montreal, and at the Oberlin Baroque Performance Institute under Gustav Leonhardt.
Since 1991 he has been Director of Choral Activities at Brown University, where he is also an instructor in music theory and history and teaches harpsichord. He has led the Brown Chorus throughout New England, and has toured with them on five continents.????
For the past 15 years, Mr. Jodry has served as Music Director at the First Unitarian Church of Providence.