??Pawtucket Library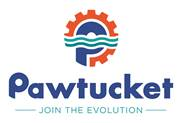 ??
Wednesday, June 6, 2018 6:00 pm ??? 7:00 pm
??Campbell Basement Auditorium ????
The Pawtucket Public Library invites all to rock, dance and play with the Toe Jam Puppet Band on Wednesday, June 6 at 6:00 pm in the Campbell Auditorium. ??
Toe Jam Puppet Band has offered a special brand of interactive children???s entertainment that grown-ups can actually enjoy.
The dynamic group is great with kids, but it is best when parents and caregivers are having fun with their little ones. ??
Performances are active, encouraging kids and parents to sing and dance along with the band as they entertain with a unique combination of original songs, masterful shadow puppetry, storytelling and just plain old fun. ??
Registration is not required for this family friendly program.