Dear Neighbors, Friends and Patrons,
PVDFest is an extraordinary demonstration of the power of collaboration and I am still enjoying the afterglow. Thank you to everyone who made the four day celebration of art, culture, and community such an unforgettable experience. Help us keep improving the festival experience by completing our survey HERE.
Our signature festival kicked off what is sure to be a fabulous summer season.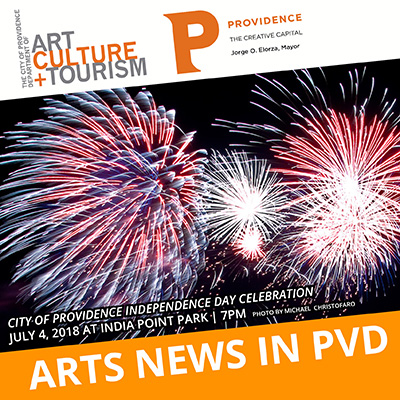 We hope you can join us to celebrate Independence Day on July 4 in India Point Park. The annual Neighborhood Performing Arts Initiative launches in July. This year we are pleased to bring lunchtime arts activities and performances to participating recreation centers in addition to after-work concerts in parks across the city. Enjoy music, family programming, and get your veggies for the week during Sankofa Markets at the Southside Cultural Center's Soutlight Pavilion, every first Saturday through October. Sankofa at Southlight is part of the Sowing Place initiative funded by Kresge FreshLo.
As with all things, we start some new endeavors this season and we transition others. Turnaround Arts: Providence completed its first year in three Providence middle schools. Read below?? for some reflections about the experience. We are also welcoming new leaders and celebrating staff transitions at many of our local arts, heritage, and preservation organizations. We look forward to exploring new ideas about the future of the Creative Capital with new and familiar colleagues in seasons to come!
Best,
Stephanie

Stephanie Fortunato, Director