MAKING PROGRESS ON RENOVATIONS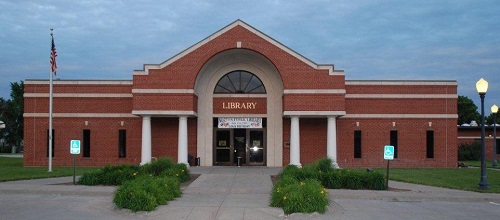 The Norton Public Library has been undergoing a major HVAC construction project and has been closed to the public.
Staff now has limited access to the building, so you MAY return items in the media and book drops, and place holds on items from our collection. Holds must still be picked up at Mansfield Public Library until we re-open July 9???th???. 24/7 services such as downloadable ebooks, audiobooks, streaming movies, music, television, language learning and more are always available with your Norton Library card.??
Online Summer Reading Registration began June 25th. Visit nortonlibrary.org for more information.
We want to welcome you ??? and your library loans ??? back to the library with a Fine Free Week for Norton items only from July 9-14, 2018.??
All week, patrons who bring in Norton items which are overdue or had been marked as lost or missing on their records will have those fines waived.
Please note: the library is closed on Saturdays through September 1. Overdue items returned in the book and media drops July 14-15 will also be Fine Free.
In order to receive amnesty for previously lost or missing items, you must bring them into the library to a supervisor and not leave them in the book or media drops.??
Damaged items and fines from other libraries cannot be forgiven.
We will also offer free library card replacement this week.
We can???t wait to welcome you back to the library!