Seasonal Story Times With Our Library Director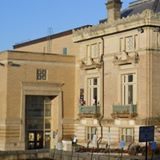 Welcome Winter!
DECEMBER 21 3 – 4 pm
Children, ages 3 through 6, along with a caregiver, are invited to welcome winter with seasonal stories, songs, cookies and a simple craft.
This program will be led by our Library Director, Chris Johnson.
Space is limited, so please register each child on our library event calendar at the library website:
attleborolibrary.org
or call the Children's Room at 508-222-7820 for assistance.
Additional programs for 2019 are scheduled as follows:
Spring – March 22, Summer – June 21, and Autumn – September 20.
For more information, contact Library Director, Christine M. Johnson, cjohnson@sailsinc.org  or call 508-222-0157