EPA WORKSHOP ON BROWNFIELD GRANT GUIDELINES RESCHEDULED TO WEDNESDAY, DECEMBER 12TH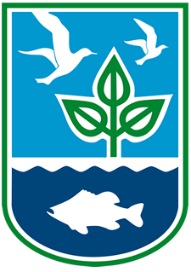 PROVIDENCE – The Rhode Island Department of Environmental Management (DEM), in partnership with the US Environmental Protection Agency (USEPA), announces that it has rescheduled an informational workshop on the brownfields grant application process that was originally planned for this week.
The federal government will be closed on December 5th for a national day of mourning for former President George H.W. Bush. The re-scheduled workshop will be held as follows:
WHAT:              2019 Grant Guidelines for USEPA Brownfields Multipurpose, Assessment, and Cleanup Grants
WHERE:            DEM Headquarters | Room 280 – C1 & C2
235 Promenade Street
Providence, Rhode Island
WHEN:             Wednesday, December 12, 2018 | 8:30 a.m. to 12 p.m.
WHO:              This session is presented by USEPA and open to those interested in applying for federal brownfields grant funding.  USEPA Region 1 brownfields staff will provide key points for writing a winning proposal and answer participants' questions about preparing a grant application.
Separate breakout sessions will be held on assessment grant guidelines and cleanup grant guidelines.
For potential multipurpose grant applicants, a separate Q&A period will follow the assessment grant breakout session.
If applicants are interested in applying for more than one type of grant, it is suggested that two people attend the workshop. 
To register for the December 12th workshop, visit  USEPA's Registration Page. Due to space limitations, registration will be on a first-come, first-served basis. Along with the Rhode Island workshop, USEPA will hold five additional workshops in New England states this month.
New USEPA Brownfields Grant Guidelines are now available on the USEPA website.
For more information on DEM programs and initiatives, visit www.dem.ri.gov. Follow us on Facebook at www.facebook.com/RhodeIslandDEM or on Twitter (@RhodeIslandDEM) for timely updates.