Christmas at Historic Linden Place Mansion ends Sunday, January 7! Keep in the holiday spirit with tours of the decorated mansion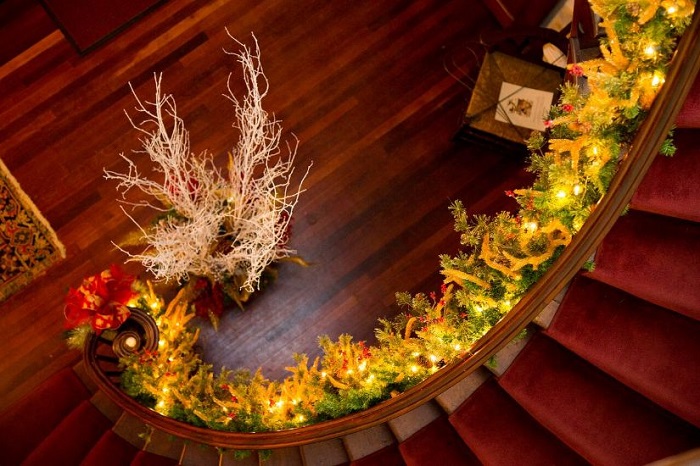 Linden Place Mansion, an 1810 historic house museum located in downtown Bristol, continues its month of holiday festivities with a week filled mansion tours for the whole family.
This year, the elegant décor throughout the mansion is complimented by original artwork by members of the Providence Art Club including watercolors, ceramics, glass, handmade books, illustrations and prints, paintings, sculpture, glass and more.
The mansion's parlors, bedrooms, and magnificent chapel-like Gothic conservatory are magnificently transformed for your enjoyment. Kids get to enjoy a scavenger hunt of the mansion rooms making a visit fun for the whole family!
For more information on all Linden Place events, hours of operation for museum tours and the museum shop consult www.lindenplace.org or call 401-253-0390