REMEMBER A LOVED ONE WITH A SCHOLARSHIP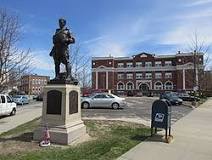 You can create a lasting memorial to a loved one by sponsoring a scholarship in their name. But for many families and organizations, the responsibility for administering a scholarship on their own – recruiting applicants, preparing objective forms, evaluating applications, selecting recipients and presenting awards – can be a burden.
Residents of East Providence can take advantage of the expertise and experience of Scholarship Foundation of East Providence. For 50 years, the independent charitable organization has administered thousands of scholarships for businesses, organizations and families in our community.
In 2018, Scholarship Foundation of East Providence administered more than sixty memorial book awards and scholarships. Book awards included those in memory of Cory Agin, Daniel Carvalho, East Providence Community Bike Path Len Hickey, Family and Friends of Mary Nallen, Pamela Mutter, and Vera Lord.   Memorial scholarships were presented in memory of: Alice Fontes, Angie Drainville Dolan, Arthur Elmasian, Beatrice L. and John F. Martin, Brian T. Seippel, Carol Dellefemine Bouchard, Catherine Gaboury, Charles & Grace Viall, Colin Basler, David & Lynn Angell, E. Bruce Hall, East Providence High School (EPHS) Class of 1964 Joyce Hilton Youngberg, EPHS Class of 1952, EPHS Class of 1955, EPHS Class of 1962, EPHS Class of 1985 Matthew Flores, East Providence League of Women Voters Ruth Levy, Erica Lynn White, Frank & Doris Brady, Frank Gaboury, Frank Vollaro, Frederick P. Conaty, Gail Whitsett-Lynch, Geoffrey Higginbotham, George J. Brown, Jr., Harold & Walter Basler, Harriet Briggs, Harriet V. Irons, Harry Asquith, Harry & Naomi Keller, Howard L. Lister, Irving Hicks, Irving Peterson, James T. Kanelos, John & Elizabeth Nassar, John Rebello, John M. Amore, John W. Kennedy, Jr., Joe Phillips,  John Prisco, Josephine Patnaude, Joshua Chapman, Joshua Wildenhain, Julio F. Rocha, Lauren A. Zarembka, Loomis Family, Marilyn Lister Costa, Martha J. Northup, Michael A. Panarello, Jr., Maria "Emma" Coelho, Marilyn MacDonald, Noella Paiva, Norman J. Miranda, Sr., Patricia Salera, Paul and Sophie Frederick, Pauline Traverse-Arruda, Raymond W. Paparella, Richard Cotter, Robert E. Harrison, Ruth Lelecheure, Scott Gorham, Servulo Gonzalves, Wilcox-Rezendes and Wood Family.
Residents interested in providing a scholarship may send in one check for the scholarship or can invite family and friends to participate, and all the donations in memory of an individual will be combined for the memorial scholarship. Since Scholarship Foundation of EP is a non-profit organization and all members are volunteers, 100% of your gift will be used for scholarships. All donations are tax deductible. Memorial scholarships can also be established through donations to the upcoming community-wide phone-a-thon on March 12 and 13. Checks may be made payable to SF of East Providence and mailed to P.O. Box 154438, Riverside, RI   02915.
If you have any questions, call Joan Kent at 401-431-1675 or email her at jkent737@aol.com.