The herring are running!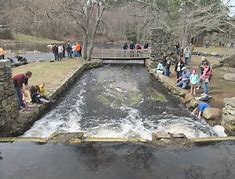 And…to help satisfy my layman's curiosity about fish commonly referred to as herring, I have in hand and presently reading a wonderfully poetic literary treatment of our seasonal subject at hand, the annual running of the herring.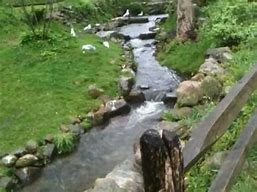 The book is suggested to me by Eugenia Marks, well known for her environmental preservation work through a long-standing association with the Audubon Society of Rhode Island.
The book, THE RUN by John Hay is "everything herring" wrapped in beautiful descriptive wording. His stream de jour is Stony Brook in Brewster, Massachusetts on Cape Cod. Stony Brook results from a three pond fresh water drainage flowing into a classic tidal salt marsh bordering the Cape Cod Natural History Museum property fronting along historic U.S. Route 6A and flows into the chilly-cool waters of Cape Cod Bay. Mr. Hay wrote the book and…Patty Page sings the song.
My uneducated observation and rule of thumb, "when the shadbush bloom, the herring run." The wispy-white smoke shadbush are about to bloom.
Most everything you would want to know about herring to help form an everyday perspective, THE RUN by John Hay; Doubleday & Company, Inc., Garden City, New York, 1959.
PLEASE SEE THE VIDEO BELOW. THANK YOU.
Don Doucette
Ten Mile Friends
Attleboro, Massachusetts