The City of Attleboro Council on Human Rights Mark Year Two of Civic Engagement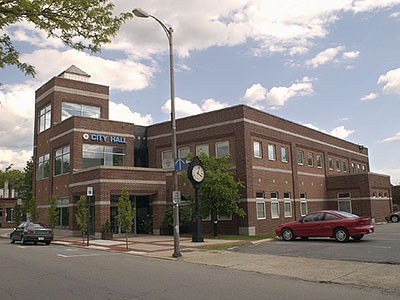 Council Will Support Mayor's Second Annual Pride Flag Raising on June 1st at City Hall
ATTLEBORO, MA – Attleboro's revived Council on Human Rights has had a busy year of activity and once again supporting the Mayor's flag raising event to celebrate Pride Month, which occurs in June. Together with Mayor Heroux, the Council will raise the rainbow-colored flag in support of the LGBT community in the City of Attleboro and surrounding towns. 
All are welcome to join the festivities on Saturday, June 1st, beginning at 10am at City Hall. The event will occur at the flag pole located just outside City Hall in the back parking lot. A welcome by the Council on Human Rights Chairperson Laurie Sawyer and remarks by Mayor Paul Heroux will be offered immediately preceding the official Pride Month flag raising. Additional comments will be offered by representatives from AHS Gay/Straight Alliance, PFLAG, Mass Stonewall Democrats, Attleboro City Council along with statements read from Congressman Joe Kennedy and Governor Charlie Baker.
Be sure to check the Attleboro's Council on Human Rights Facebook page for any updates.
About The City of Attleboro Council on Human Rights
The City of Attleboro Council on Human Rights, established within the municipal government in 1994, is a council comprised of city residents who are appointed by the Mayor and subject to confirmation by the Municipal Council. Under the supervision of the Mayor, the council works to promote mutual respect and understanding among individuals and groups in the city by improving the quality of public discourse and eliminating unlawful discrimination.