MISTAKEN IDENTITIES, STOLEN MONEY & HYSTERICAL HIJINKS IN FUNNY MONEY 

Onstage at Newport Playhouse July 10 – August 30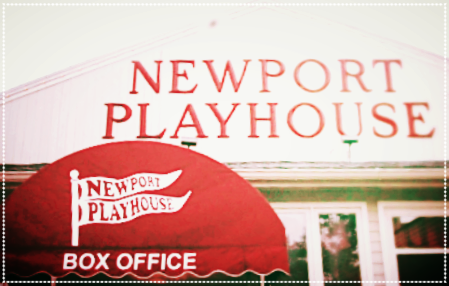 NEWPORT, RI: Newport Playhouse and Cabaret Restaurant continues their 36th Season of comedies with the mistaken identity farce  Funny Money written by  Ray Cooney,directed by Daniel Lee White, and running July 10 through August 30, 2019. Evening shows are held on Friday and Saturdays, with weekday and Sunday matinees at the Newport Playhouse & Cabaret Restaurant, 102 Connell Highway, Newport, RI. Admission for the play is $52.95, which includes a homemade buffet and post-show cabaret (show only admission is $25) Purchase online at  www.newportplayhouse.com or by calling (401) 848-PLAY (7529).
Funny Money features Rick Bagley as Henry Perkins, a mild-mannered CPA who accidentally picks up the wrong briefcase. What starts out as a simple mix-up soon grows into a whirlwind adventure after Henry discovers the briefcase is full of money. Faced with a once-in-a-lifetime opportunity, Henry decides to take the money – and run! He rushes home to grab his wife Jean (played by Sandi NiCastro) and book a flight to Barcelona. Things get really wild when not one, but two detectives come calling with questions about Henry's whereabouts, a missing briefcase, and a dead body! Henry's attempt to fly the coop lead audiences to laughter beyond legal limits. 
Under the direction of Daniel Lee White, Funny Money features Sandi NiCastro, Rick Bagley, Tony Annicone, James R. Walsh, Pamela Gill, Jim Killavey and Sarah Reed. 
Post-show cabaret under the musical direction of Kyle Medeiros features Matthew Johnson, Stephen Lee, Sandi NiCastro, Sarah Reed, Mary Sheehan, and James R. Walsh.
Newport Playhouse continues their 36th season with Bingo! by Allan Stratton onstage from September–October, Marc Camoletti's hilarious Boeing Boeing October-November and then A Christmas Cactus by Eliot Byerrum from November–December.
About the Award-winning Newport Playhouse
with Jonathan Perry, Owner & President

"The Newport Playhouse was established in 1983 and has been a favorite with locals and tourists ever since we first opened our doors. We are a family-owned and operated business and we cater to your needs as if you were a member of our own family. Our dinner theatre is quite unique and known locally for the quality and consistency of what we offer our audiences. You'd be hard-pressed to find another theater across the country that does what we do year-round. Guests enjoy a great buffet, a humorous comedy and then are entertained over dessert by our music-filled cabaret."
"Our air-conditioned, handicapped accessible theatre is conveniently located at the foot of the Newport Bridge and has plenty of parking – at no additional charge. Our extensive, hearty buffet does not skimp on quality or selection. Everything is prepared on the premises. We offer a large variety of hot and cold foods, main entrees, side dishes, beverages, and homemade desserts. Full liquor service is available either table side or at the comfortable bar."
"Our intimate theatre is just a short stroll from the dining room. There you will have reserved seating with an excellent of professional performances you'll be sure to remember for years to come. After the curtain call, it is back to the cabaret restaurant for the perfect finale to your playhouse experience, our post-show cabaret. Our company of professional singers and dancers (many of whom you will recognize from the play) perform a cabaret set of pop standards, memorable show tunes and even comedy sketches to end your evening with at the Newport Playhouse in classic style."