*OPEN CALL FOR ENTRIES* June 2019 

For Pawtucket Arts Collaborative 
(PAC) Juried Fall Show TEXTURE 
Deadline for Entries August 24th 11:59pm 
  
In the visual arts, TEXTURE is the perceived surface quality of a work of art. It is an element of two-dimensional and three-dimensional design distinguished by its visual and physical properties. This fall PAC welcomes you to submit your textured works to our Juried Fall Show TEXTURE, where we explore the fine line between 2D and 3D. We want your mixed media, sculptures, textiles, paintings, collage and everything in between. The show will open September 12th, 2019 with guest juror Rich Watrousand be a part of the Pawtucket Arts Festival!  
 
There will be three awards: Juror Prize $500, 2nd Place $250, and $100. Prizes will awarded at the opening on September 12th, 2019. 
 
Open to all artists, in all media, 2D and 3D with some restrictions.* 
 
Emails regarding entries will be emailed by Labor Day (September 2). Accepted art must be dropped off on Friday September 6th from 4:00-7:00pm; Saturday September 7th from 10:00am-12noon. If the artist cannot drop off the work themselves, a friend or relative may do so instead. 
 
CALL TO ARTISTS FOR TEXTURE: 
ACCEPTING ONLINE SUBMISSIONS ONLY 
June 1st, 2019 through Midnight 
Saturday, August 24th, 2019.
Digital submissions only.
After submission form is completed and payment received (credit card preferred; checks/money orders can be sent to Pawtucket Arts Collaborative/PO Box 966/Pawtucket RI 02862), a link will be emailed to you for uploading photos.
Checks will be accepted until August 10th. After that date credit cards ONLY will be accepted.
Work will be judged via photo.
Max submission: 2 pieces.
Submission fee for PAC Members: $15 for one piece, $20 for two.
Non PAC Members Fee: $18 for one piece, $23 for two.
Enter here: 
https://pawtucketartscollaborative.wildapricot.org/event-3371632
The link to upload photos will be sent to entrants once the entry fee is received. 
 
*Submission Restrictions* 
All entries must weigh less than 150 lbs and fit through standard sized door frames. Maximum frame size: 60" in either direction. Any work not properly prepared for installation will not be in exhibit. Clips and loop hooks are not acceptable.  PAC has limited pedestals for 3D work; artists may need to supply their own pedestals.  Work must be hand-delivered and not shipped. The Pawtucket Arts Collaborative reserves the right to reject work that is deemed unstable, that differs from the submitted digital image or that is not professionally presented. While the utmost care is taken in handling works of art, PAC representatives and those of Lorraine Mill will not be responsible for damage or loss, whatever the cause.  As such, all artists release PAC representatives and Lorraine Mill from all liability.  If desired, artists should procure their own insurance.  Submitting a work of art to this exhibition shall constitute an agreement on the part of the artists to comply fully with the conditions and terms set forth in this prospectus as well as in the acceptance form and PAC policies/procedures.  All documents may be found here:
 
 
SALES:
A commission of 30% will be taken by the Pawtucket Arts Collaborative for any work sold during the exhibit.  No POR (price on request) or NFS (not for sale).  Your social security number will be requested if you win an award in accordance with Internal Revenue Service requirements. No work received for exhibition may be removed prior to the end of the exhibition. Copies of artist's statement and bio are given with every sale and both are available in a binder for the interest and information of the visitors. Consider this when preparing them.
ABOUT THE JUROR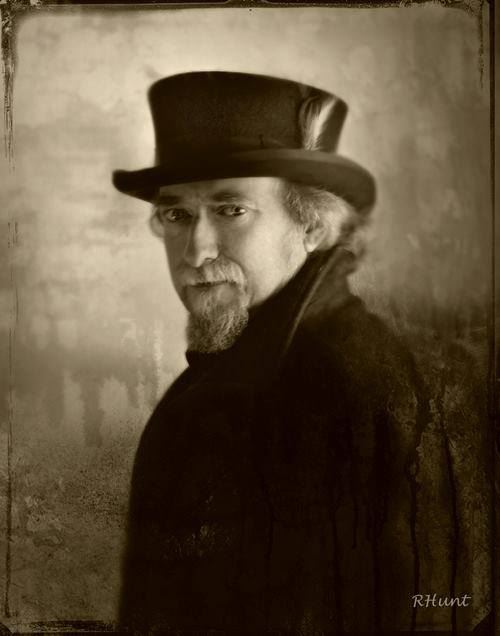 Rich Watrous, a RI artist, has over his  40+ year creative career, explored many aspects of the arts, as a designer, art fabricator, sculptor, painter, art advocate, curator, gallery owner, festival director, and creative industry consultant. Just some of his previous venues have included vanity publishing, architecture, puppet theater, art gallery ownership, non-profit arts management, furniture design, restaurant design, and landscape design. Rich has focused much of his creative efforts in the city of Pawtucket over the past 18 years, were he served some part of the Pawtucket Art Festival as a volunteer for 14 years, 11 years on the executive board/committee, 8 years as co-chair & Chair. Rich oversaw and served as the Director of the Slater Park Fine Art Festival in 2010.
Website:
http://www.treesoflifeart.com
 
 
ABOUT THE PAWTUCKET ARTS COLLABORATIVE:
 
 
The Pawtucket Arts Collaborative is a member-driven, fully volunteer-run organization dedicated to supporting, promoting, and developing the highest level of the arts for the community and its artists by creative awareness, education, and involvement with members and the public.
 
The Pawtucket Arts Collaborative is located at 560 Mineral Spring Avenue 1st floor in the Lorraine Mills Arts/Business complex in Pawtucket RI. The building is located across the street from International Packaging, as well as near Save-A-Lot supermarket and Lorraine Mills (diagonally across from both. Mixed Magic Theater is in the front building. There is parking in the side parking lot with limited parking in front and on street.
 
More information about the Collaborative can be found on our website:
http:www.pawtucketartscollaborative.org.
 
TEXTURE Opening: 
5:30-7:30 pm September 12th, 2019. Prize winners announced at approximately 6:45 pm. There will be music and refreshments and the opportunity to see old friends and make new ones. The show runs from September 12 to October 31. Gallery hours are: Saturday/Sunday from 1:00-5:00 pm and Thursday/Friday from 5:30-7:30 pm.
 
Art pickup Fri 11/1 and Sat 11/2, 2019 by the artist or his/her representative.