SIRIUSXM RADIO'S "ON BROADWAY" HOST CHRISTINE PEDI TO APPEAR AT THEATRE BY THE SEA ON AUGUST 5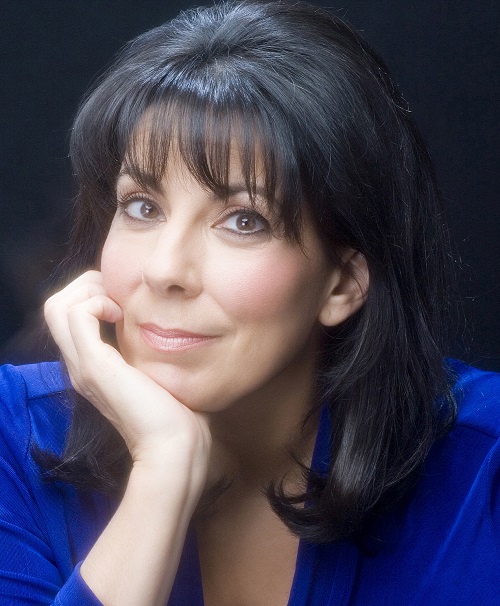 CHRISTINE PEDI
WAKEFIELD, RI – Theatre By The Sea (TBTS) owner and producer Bill Hanney is proud to welcome Christine Pedi to Theatre By The Sea on Monday, August 5 as part of the Monday Concerts and Events Series. Ms. Pedi, the daily host of "The Broadway Breakfast" and the co-host of "Dueling Divas," with Seth Rudetsky on SiriusXM's On Broadway channel 72, will be performing her award-winning (New York Nightlife, Backstage Bistro, Manhattan Association of Cabarets nomination), Great Dames cabaret show.
"I listen to Christine Pedi's radio show regularly and have always loved her impersonations, which have been featured in many editions of Forbidden Broadway and many hysterical viral YouTube videos," said Bill Hanney. "I was thrilled that she was available to bring her Great Dames show to Theatre By The Sea. I know our audiences will embrace her unique talent and enjoy every moment of her show, whether singing as herself, or as so many of our beloved Broadway leading ladies!"
Christine Pedi, the "Lady of 1000 Voices," first discovered her talent for multiple personalities, (Ethel Merman, Angela Lansbury, Bernadette Peters, etc.), through her long association with the legendary off-Broadway revue Forbidden Broadway, having performed in companies all over the world including London's West End, Japan, Los Angeles, NYC, Singapore and Detroit.
She received a Drama Desk nomination for her work in Forbidden Hollywood(Liza Minelli, Rosie Perez, Judi Dench, Sharon Stone, etc.) as well as an LA Ovation and NAACP Award. She also brought her collection of divas to off-Broadway's long running Newsical the Musical and recently starred in and co-produced Spamilton: An American Parody, written by Forbidden Broadway's creator Gerard Allessandrini.
On Broadway she played Mama Morton in the second longest running musical of all time, Chicago. Her Broadway debut was in Little Me with Martin Short and Faith Prince, directed by Rob Marshall, and she played several peculiar callers opposite Liev Schreiber in Talk Radio. 
Fans of "The Sopranos" may recognize her as Mrs. Bobby Baccala. (Four scenes, five lines…dead. BUT he loved her so much he couldn't defrost her ziti!)
In her cabaret show, Great Dames, Ms. Pedi sings songs about and made famous by the great ladies of the stage, screen and beyond. With comic flair and warm appreciation, she conjures up Ethel Merman, Liza Minnelli, Barbra Streisand, Julie Andrews and more, as well as classic tunes first popularized by many a great dame (real or imagined). Joining Ms. Pedi will be pianist Matthew Martin Ward.
Audiences are invited to enhance their theatre experience by dining in the casual, contemporary and creative atmosphere of Bistro by the Sea, just a short stroll down the arbor walk adjacent to the theatre.
Reservations are strongly recommended and can be made by calling (401) 789-3030.
Before or after the meal theatergoers can enjoy the lush seaside gardens, which contain over 300 varieties of perennials, grasses, shrubs and climbing plants, which offer a magical environment for flower lovers of all ages.
Great Dames, starring Christine Pedi will be presented on Monday, August 5 at 7:30 pm. The theatre is located at 364 Cards Pond Road, Wakefield. Tickets are $29 – $52 (additional fees may apply). Discount rates are available for groups of 10 or more by calling (401) 782-3800 x 112. Tickets are on sale at the box office Monday through Saturday from 11:00 am – 6:00 pm, Sundays from 12 noon – 5:00 pm and performance days until curtain, online 24-hours-a-day at
and via telephone during normal box office hours by calling (401) 782-TKTS (8587) or (866) 811-4111.
Located on Rhode Island's South Shore, Theatre By The Sea celebrates 86 years of summer theatre at its best!