SAINT JOHN'S SCHOOL NAMES NEW PRINCIPAL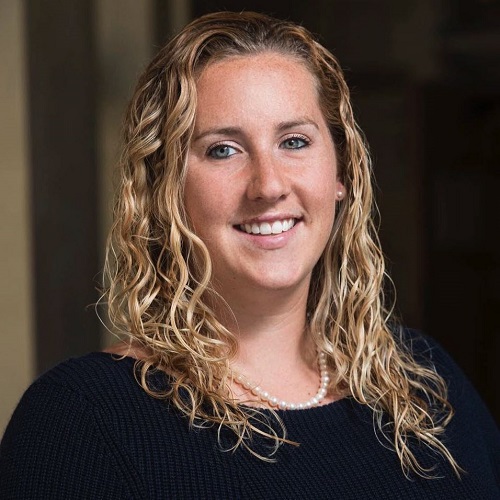 KELLIE KICKHAM
Attleboro: With the start of the school year approaching, St. John the Evangelist School has appointed Kellie Kickham, M.Ed.  as the new principal upon the departure of Sister Mary Jane Holden, C.P. who recently retired after 15 years at the helm.
Kickham comes to St. John's from St. Mary's School in Winchester, Mass., where she was principal. Prior to St. Mary's, Kickham served as assistant principal of St. Agatha School in Milton, Mass.
She earned a Master of Education in Curriculum and Instruction from the University of Massachusetts Boston and a Bachelors degree in Elementary Education and American Studies from Boston College. She completed a fellowship at the Lynch Leadership Academy at Boston College in 2017 and is currently enrolled in the Emmaus Series through the Roche Center for Catholic Education at Boston College.
"I am eagerly anticipating working with the faculty and staff at St. John's to provide students with a nurturing environment, which allows each child to grow deeper in their spiritual faith and achieve their full academic potential," she said. "My hope is to inspire the students at St. John's to become lifelong learners. I am committed to building constructive and trusting relationships with all members of the St. John's school, parish, and Attleboro community." 
With an estimated 263 students in Pre-K through grade eight – an estimated 80 percent of whom are members of St. John the Evangelist Parish – the school will open its doors on August 27 for the 65th year.