Celebrate Annual Labor Day Open House with Apollo Themed Event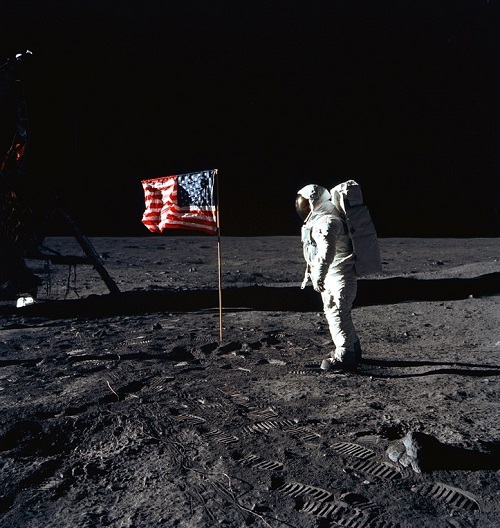 Festivities Will Include Documentary Screening, Panel Exhibit, and Ice Cream Giveaway
WOONSOCKET, R.I. – ­On Monday, September 2, the Museum of Work & Culture will celebrate the 50th anniversary of the Apollo 11 mission and the work it took to put a man on the moon during its free annual Labor Day Open House.
The day-long event will feature a Smithsonian panel exhibit called Destination Moonand Rhode Island Historical Society collection items including WJAR archival footage and the NASA flight suit of Rhode Island astronaut Woody Spring. Additionally, the Smithsonian Channel documentary The Day We Walked on the Moon will be screened at 10 am and 1 pm. The film features astronauts and members of Mission Control who reveal their personal stories behind the scenes of the iconic day. Come early, the first 25 visitors under 12 will receive a free freeze dried ice cream sandwich.
In addition to the moon landing themed activities, the Museum's changing gallery will debut an exhibit featuring the work of the Blackstone Heritage Corridor's Photography Ambassadors. Meet the photographers and enjoy their stunning photos of the historic, natural, cultural, and recreational resources within the Blackstone River Valley National Heritage Corridor.
This free event is sponsored by the RI Labor History Society.