THE NEWPORT PLAYHOUSE & CABARET RESTAURANT GREG ABATE QUARTET LIVE ON SEPT 5, 2019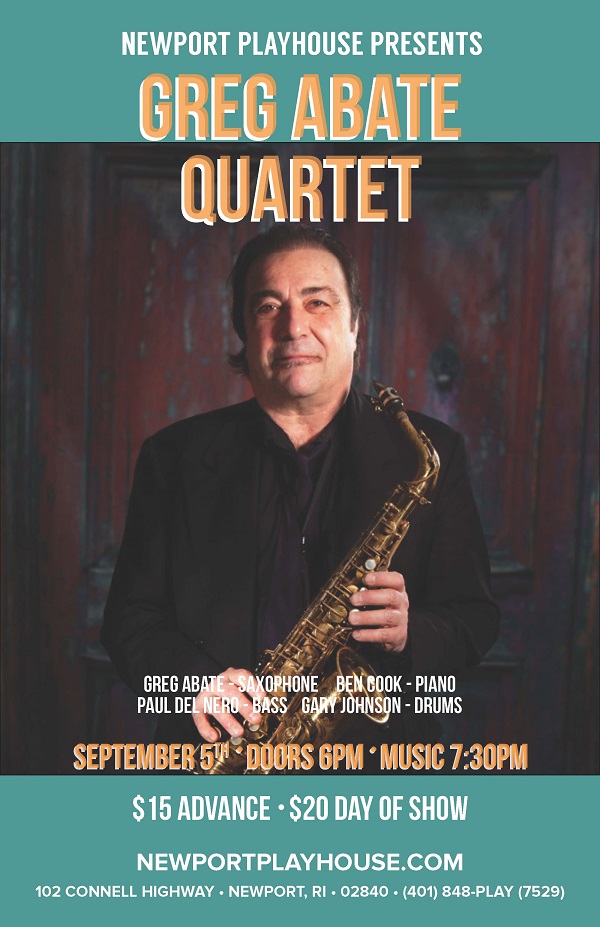 Newport Playhouse and Cabaret Restaurant is thrilled to present world-renowned Greg Abate Quartet in concert on September 5, 2019.
Quartet lineup features Greg Abate with Ben Cook on piano, Paul Del Nero on bass, and Gary Johnson on drums.   
Inducted into the RI Music Hall of Fame in 2016, Greg Abate is an International Jazz Recording Artist, praised globally for his expertise as a jazz saxophonist, flutist, and composer. 
Doors open at 6:00 pm and music begins at 7:30 pm. Tickets are $15 advance, $20 the day of show. Purchase by phone at (401) 848-7529 or on line at 
https://web.ovationtix.com/trs/pe.c/10393760 
For more information please  visit