Falls Firebarn Museum-September 28th-Psychic Fair Fundraiser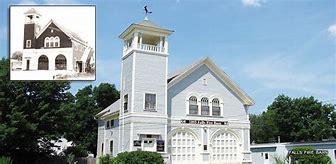 The Falls Firebarn Museum of North Attleborough History will hold a Psychic Fair Fundraiser at the museum from 12 until 5 on Saturday, September 28th.
The cost of a 15 minute reading is $20 and an admission charge of $2 includes a chance at a door prize.
The fair includes psychics, mediums, readers and communicators of all sorts on both floors of the museum located at 100 Commonwealth Ave. in the Attleboro Falls section of North Attleboro.
Begin your Halloween season by marking your calendars for this Psychic Fair Fundraiser.
For more information call or text Nancy Campbell at 774 778-4605.
Sandra Burns
Clerk, North Attleboro Firebarn Preservation Society, Inc.