Smithsonian Magazine Museum Day at the RIHS

Saturday, September 21, 2019, 10 am-4 pm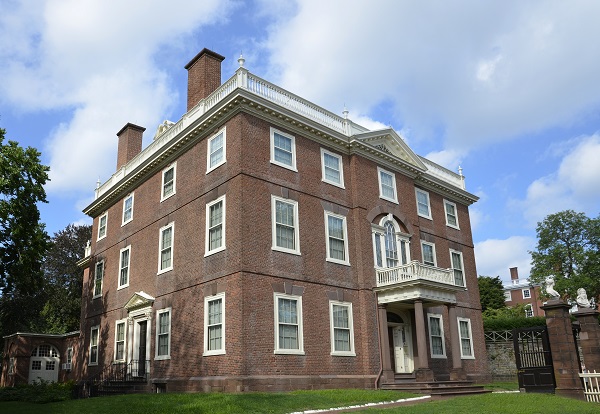 JOHN BROWN HOUSE MUSEUM
John Brown House Museum (52 Power St., Providence): Free admission plus special programming
Museum of Work & Culture (42 S. Main, Woonsocket): Free admission
Free Admission at John Brown House Museum & Museum of Work & Culture to Include Special Music Exhibits and Activities
 PROVIDENCE, R.I. – The Rhode Island Historical Society, a Smithsonian Affiliate, will open the John Brown House Museum (52 Power St., Providence) and Museum of Work & Culture (42 S. Main St., Woonsocket) free of charge on Saturday, Sept. 21, 10 am-4 pm, as part of Smithsonian Magazine's 15th Annual Museum Day, an initiative in which participating museums across the United States open their doors for free.
This year, Museum Day will celebrate the Smithsonian Year of Music, an institution-wide initiative celebrating the Smithsonian's vast musical collections and resources through 365 days of music-related programming.
In honor of the theme, the John Brown House Museum will feature a special display centered on Jazz. We will also be hosting our friends from the Providence Children's Museum outside on our grounds (weather permitting) from 12 to 2 pm with their Imagination Playground. In addition, RIHS volunteers will be on hand throughout the John Brown House Museum to chat with visitors during this open house style event. 
Premiering on this day will also be a new panel exhibit, The Power of Place in Civil Rights, that features the stories of significant places in Rhode Island pertaining to civil rights activities, people, and organizations.This exhibit is a culmination of work done in partnership with the Rhode Island Black Heritage Society, the Rhode Island Historical Preservation and Heritage Commission, and the Rhode Island Historical Society and site documentation done by The Public Archaeology Laboratory, Inc., all made possible by a grant from the National Park Service. 
The Museum of Work & Culture will also celebrate music with the screening of two music documentaries from the Smithsonian Channel's Rock 'N' Roll Inventions series. At 10am, it will show "Special EFX," exploring how new effects, developed in recording studios and in the homes of producers, transformed today's popular music, from bouncing echoes off tiled-bathroom walls to stretching tape tracks to sampling any sound ever recorded. At 1 pm, it will screen "Stage to Spectacle," where visitors will witness the evolution of the rock concert and see how the music industry continues to push technology to its limits to wow audiences in amazing ways.
Please note that while admission to the museums is free, tickets for the "Benefit Street: A Mile of History" walking tour departing JBH at 10am are regular price ($15/$12 members).
For more information, visit