October 21st North Attleborough Historical Society Meeting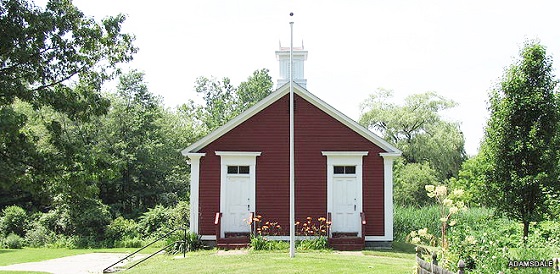 The North Attleborough Historical Society will hold its next meeting on Monday, October 21st at 7:30 PM at the Little Red Schoolhouse.
The Society invites you to join them for a night of 35 mm Slide Nostalgia. 
Let us back up technology a generation or two and share what we have in our closets for 35 mm slides. 
A member has slides of our Little Red Schoolhouse being placed in its current position. 
What do you have of this society or of this area? 
We will have empty carousels and projectors. 
You may either bring them this night or arrangements can be made for you to drop them off early.
The meeting takes place in the Little Red Schoolhouse next door to the Woodcock Garrison House at 362 North Washington Street in North Attleborough.  Refreshments will be served following the presentation and a plant donated by Brigg's Nursery will be raffled. 
This meeting is free and open to the public.