Lecture Recital: Invitation to Bach and Ysaye, Season 5 at the Weaver Library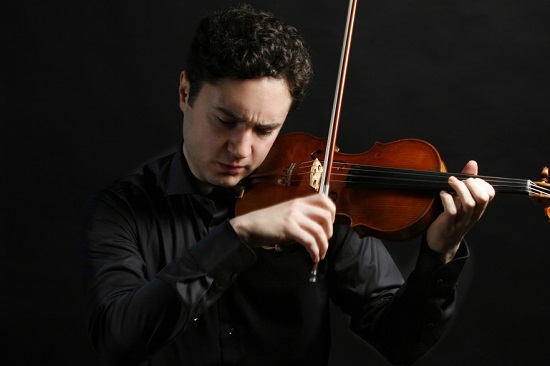 JOSHUA PECKINS
Violinist Joshua Peckins returns to Weaver Library with a new program featuring solo violin music on Monday, October 28, 2019 at 7 pm.
This season pairs Bach's D minor Partita (which includes the legendary Ciaccona) and Ysaye's Fifth Solo Sonata – two of the most virtuosic and expressive works ever written for the violin.
Their composition spanning over 200 years, these masterworks showcase the violin's hugely diverse musical and technical potential.
 Peckins has performed throughout North and South America, Europe and Asia, from Carnegie Hall to Beijing's Performing Arts Center.
Having played chamber music and recitals in the United States, Vienna, Paris, Italy, Slovenia, Austria, Japan, and Canada, he was also invited to give solo performances and lectures in Japan – broadcast on national television.
Today, Joshua is most passionate and active as a recitalist, having launched a solo recital series in 2016 with a mission to bring the great masterpieces of the solo violin repertoire back into our regular concert-going experience.