Linden Place Mansion's Concert Series Presents: Celtic Music Ensemble, Fellswater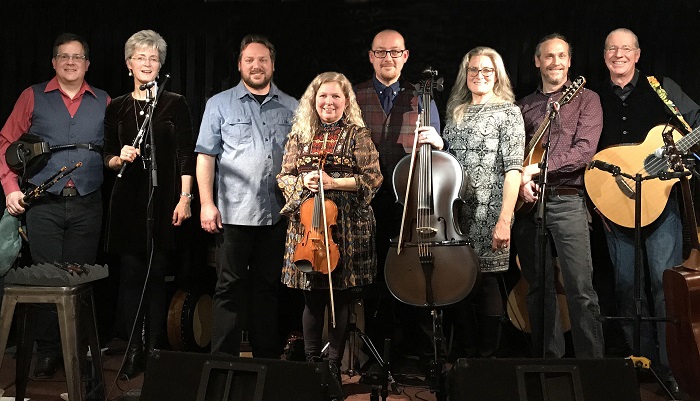 Boston Celtic folk legends, Fellswater, will perform in the Linden Place ballroom on Sunday, October 20th at 2:00 pm.
On Sunday, October 20th at 2:00 p.m., Linden Place welcomes Boston's dynamic Celtic music ensemble, Fellswater, to the Linden Place Ballroom. Formed in late 2008, Fellswater plays a wide range of music from traditional to modern compositions, drawing from the heritage of all the Celtic nations, especially Scotland, Ireland, Brittany and Canada.
The band's instrumentation changes depending on the musical selection and includes vocals, whistle, Irish flute, guitar, octave mandolin, fiddle, Scottish smallpipes, border pipes and percussion.
The performance takes place inside Linden Place Ballroom at 500 Hope Street, Bristol. Tickets are $20, $15 for Linden Place members and free for Colt Circle members. Reservations are recommended as space is limited.  To purchase tickets, visit www.lindenplace.org or call the Linden Place office at 401-253-0390.
Friends of Linden Place is a non-profit organization responsible for the restoration and preservation of the historic house museum at 500 Hope Street in Bristol, Rhode Island, and for the promotion of cultural, artistic, and educational programs in the community. The mansion and grounds are open to the public from May to October, during the holiday season, and also by appointment.