East Providence Wellness and Therapy Day at the Riverside Library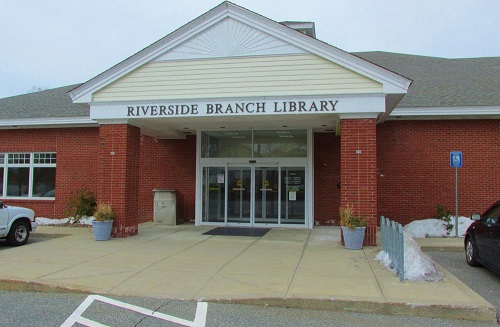 EAST PROVIDENCE, R.I. (October 17, 2019) – The East Providence Public Library is proud to partner with The East Providence Prevention Coalition (EPPC) and the East Bay Regional Coalition to offer a wellness day at the Riverside Branch Library, 475 Bullocks Point Avenue on Thursday, October 24, 2019 from 5 pm to 8 pm.
This event provides FREE chair massages, Reiki, stretch therapy, acupuncture, and more. Learn why awareness of alternative pain management therapies is critical in the fight against the national and local opioid epidemic.
Founded in 1987, the EPPC is citizens group dedicated to promoting healthy lifestyles for all of East Providence's residents with a special focus on reducing substance abuse in the City. Meet the EPPC Coordinator Madeline Marlow and learn about the EPPC's involvement in local, regional, and national initiatives.
This program is free and open to all.  Questions? Call the library at 401-433-4877 or visit