MEET AT THE LITTLE RED SCHOOL HOUSE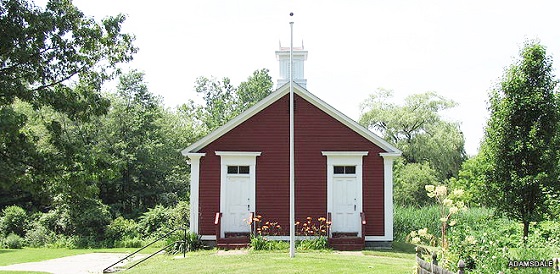 The North Attleborough Historical Society will hold its next meeting on Monday, November 18th at 7:30 PM at the Little Red Schoolhouse. 
The Society invites you to join them for a talk by local novelist K. W. Garlick will be with us to tell us of his research for his books, Call Me Madame Alice – set in the bustle of Gilded Age New York, the slow grim shipyards of post-Industrial England, and the deceitful calm of Narragansett Bay, and of George's Hurricanes – set among the salt flats and the interior forests overgrown with bull brier, the opulent homes and the little shack where murders begin when the hurricanes begin.
The meeting takes place in the Little Red Schoolhouse next door to the Woodcock Garrison House at 362 North Washington Street in North Attleborough.  Refreshments will be served following the presentation and a plant donated by Brigg's Nursery will be raffled. 
This meeting is free and open to the public.