DEBUT NOVEMBER 30, 2019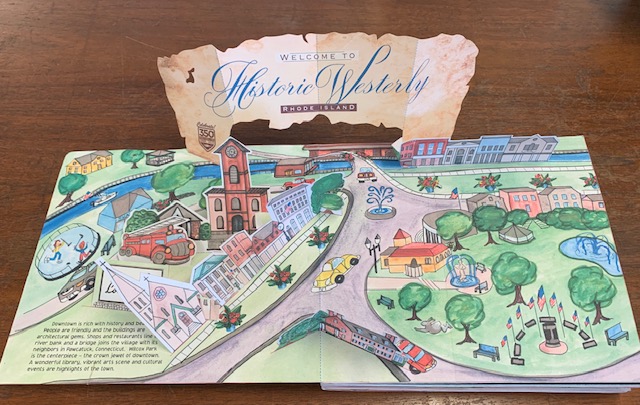 The Ocean Community Chamber Foundation will unveil its three dimensional "Pop Up Book of Westerly" on November 30 at the Savoy Book Store in Westerly from 10 am-1 pm during Small Business Saturday and then from 4-7 pm at the Ocean House in Watch Hill.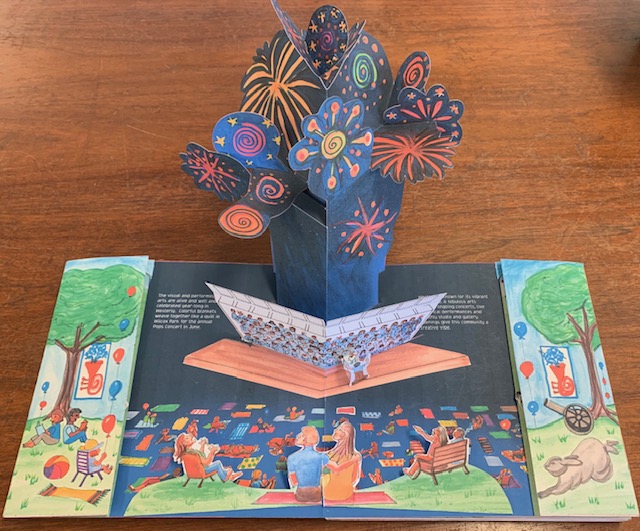 Illustrator Lisa Szaro will be present to autograph bookmarks and Producer Lisa Konicki will be on hand to answer any questions about the production of this hand-made heirloom publication.  
The whimsical and clever design engages family members, conveys historical information and features some of the most precious landmarks and time honored events in Downtown, Watch Hill and Misquamicut. 
The flying horse carousel, lighthouse, Ocean House, town hall and many other structures "pop" up as sophisticated 3-d elements.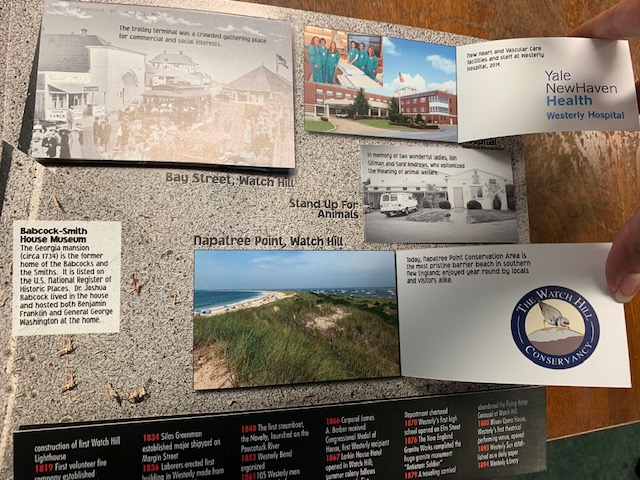 An History page sections features "then and now" photos of notable scenes or buildings that have changed over the past 100+ years, such as Napatree before the hurricane of 1938 and Napatree today. 
The book was produced for the Town of Westerly's 350th anniversary and 100% of the profits go to charitable endeavors.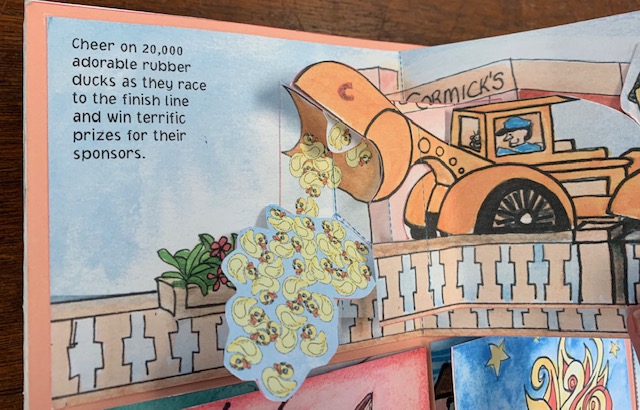 The cost is $35 a book and over 1,600 of the 2,500 books have been pre-sold.
A Book Talk with power point presentation that shows the making of the book will also take place on Friday December 6 at 2 pm at the Ocean House. 
Free admission.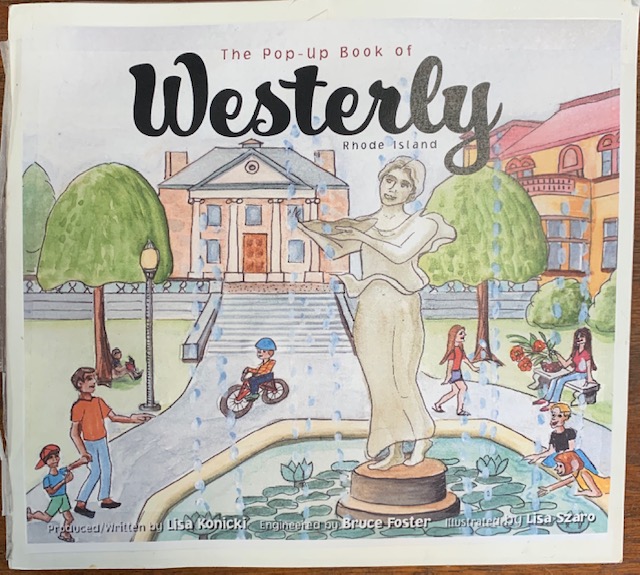 Oceanchamber.org for more information –
401-596-7761.