A Stone Soup Reunion with Atwater-Donnelly Trio at The Music Mansion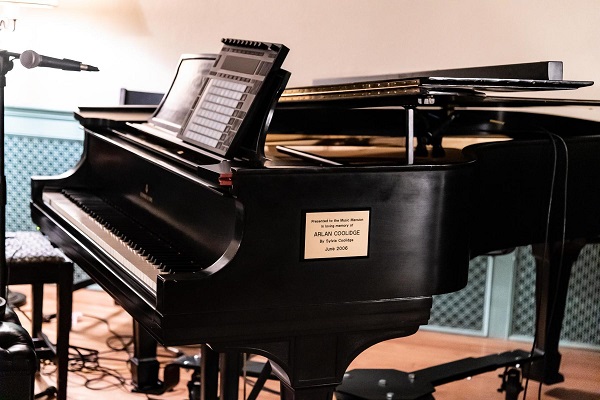 Providence – Stone Soup Coffeehouse reunites with Cathy, Aubrey, and Elwood with Atwater-Donnelly Trio playing The Music Mansion on Saturday, November 23rd. The show starts at 7 pm.
Had it not been for Stone Soup Coffeehouse, Aubrey and Elwood may not have ever met. "It's a love story which started on a back pew in the mid-eighties, would span 32 years to date, and produce a lifetime career in traditional American & Celtic Folk Music and Dance," says Elwood Donnelly.
"We will, in particular, forever treasure the memory of Richard Walton's friendship, brave activism, and unwavering support of artists," says Aubrey Atwater. "As Emcee, he had this sweet way of introducing me and Elwood, describing how, when we first met, we would sit closer and closer on that back pew as the weeks progressed."
The Atwater-Donnelly Trio performs a unique and thrilling blend of traditional American and Celtic folk music and percussive dance. Rhode Islanders Elwood Donnelly, Aubrey Atwater, and Cathy Clasper-Torch blend gorgeous and unusual vocals and play guitar, Appalachian mountain dulcimer, violin, cello, mandolin, tin whistle, harmonica, banjo, bones, spoons, limberjacks, and other surprises including Appalachian clog dancing and French Canadian footwork.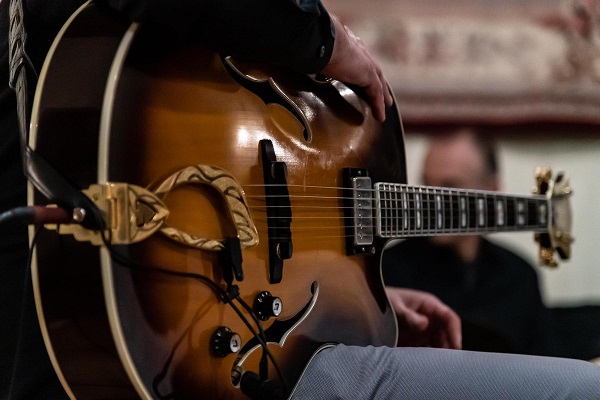 "Stone Soup was our first tribe and well-spring of folk music, performance, repertoire, and the international folk circuit," says Atwater. "What an education! Stone Soup also taught us about community, activism, and friendship. Richard [Walton] would end every evening by saying 'The cups go in the kitchen and the chairs go against the wall!'–the essence of Stone Soup's mission of collective action through folk music."
LISTINGS INFORMATION FOR UPCOMING SHOWS
Atwater-Donnelly Trio
Saturday, November 23 at 7pm
Tickets $20
For Tickets visit http://stonesoupcoffeehouse.org/
Radislov Lorkovic
Saturday, February 29, 2020 at 7pm
Tickets $20
For Tickets visit http://stonesoupcoffeehouse.org/
Low Lily
Saturday, March 28, 2020 at 7pm
Tickets $20
For Tickets visit http://stonesoupcoffeehouse.org/
ABOUT ATWATER-DONNELLY TRIO

The highly praised husband-wife duo blends gorgeous vocals with an astounding array of instruments including the mountain dulcimer, old-time banjo, tin whistle, guitar, mandolin, harmonica, limberjacks, feet and more.
Cathy Clasper-Torch has played and performed on piano, violin, viola, and er-hu (Chinese violin) since childhood. A resident of Rhode Island, she teaches piano and violin, and performs/records with several bands and musicians in the area. With a background in classical violin and jazz piano, Cathy adeptly weaves a love of harmonies and improvisation into the music.
Join these three on a joyous journey into the old folk traditions and enjoy the comedic chemistry of good friends. To learn more, visit www.atwater-donnelly.com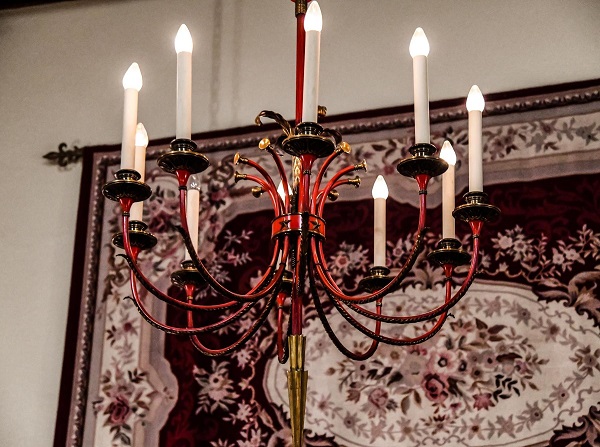 Stone Soup Coffeehouse is one of the oldest coffeehouse venues in New England, presenting live music on Saturday nights from September through May. Stone Soup presents talented artists such as Greg Brown, Patty Larkin, Ellis Paul, and Catie Curtis as well as many gifted acoustic musicians and songwriters from Rhode Island and the New England Area. Stone Soup Coffeehouse has a history of recognizing talent and is proud to have featured many artists, such as, Dar Williams, Ingrid Michaelson, The Low Anthem, and Erin McKeown, many of whom have since become well known internationally.