DEM HOSTING WILDLIFE EDUCATION PROGRAMS THIS WINTER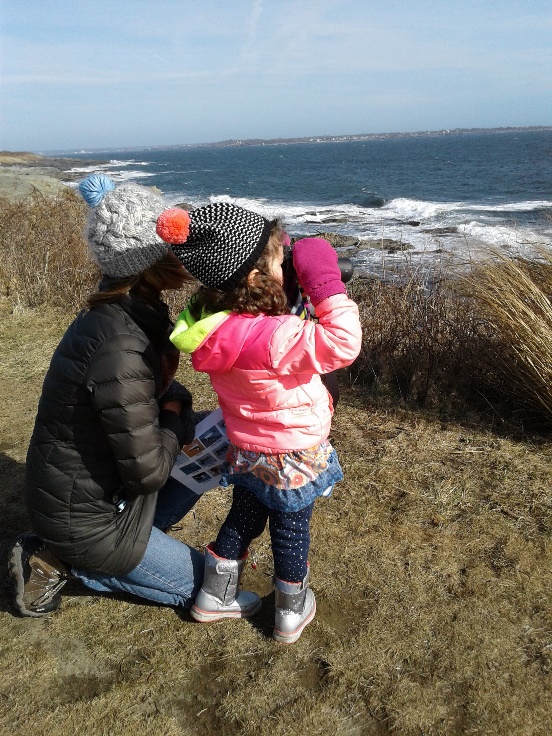 PROVIDENCE – The Rhode Island Department of Environmental Management (DEM) announced it is hosting a children's program on New England cottontail rabbits, a presentation on the history of bears in RI, and two family-friendly birding workshops this winter as part of its Wildlife Outreach Program.
Saving the New England Cottontail
Wednesday, January 15| 4 PM
Cranston Public Library
140 Sockanosset Cross Road, Cranston
Did you know that we have two kinds of cottontail rabbits that live in Rhode Island? The New England cottontail is our native species and the whole region is working together to protect these animals from disappearing. Learn all about these cute little critters and play a game to discover the threat of invasive species. Appropriate for grades 3 to 5.
No registration necessary.
Come Birding with Me!
Saturday, January 25| 10 AM-11:30 AM
Beavertail State Park, Jamestown
Saturday, February 22| 10 AM-11:30 AM
Beavertail State Park, Jamestown
Join the RI Division of Fish and Wildlife for its 4th annual, family-friendly, winter birding adventure at Beavertail State Park!
Novice and experienced birdwatchers will learn all about Rhode Island's migratory sea ducks and how to identify these super cool birds.
Participants should wear sturdy shoes and warm clothes with lots of layers including mittens, hats and scarves, and bring binoculars if they have them. 
Registration is required.  To sign up, visit