Free Talk by Rhode Island Film Festival Executive Director at Museum of Work & Culture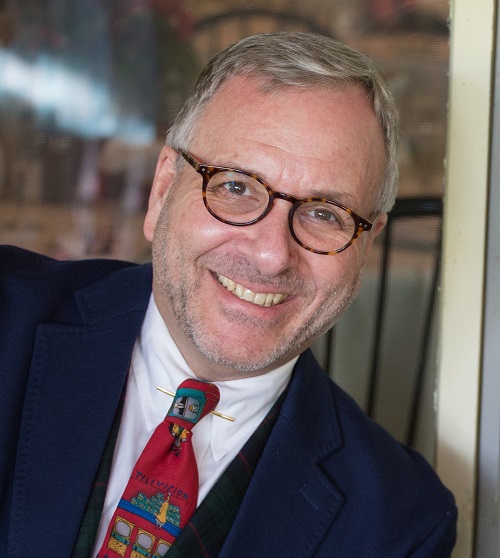 GEORGE MARSHALL
WOONSOCKET, R.I. – Valley Talks, a series of free historical lectures, continues on Sunday, Jan. 26, 1:30 pm, at the Museum of Work & Culture.
Rhode Island International Film Festival Executive Director George Marshall will present Mischief Managed: A Cinematic Journey. The talk will focus on how a small idea to bring foreign films to a Rhode Island audience transformed over a thirty-eight year journey, resulting in a non-profit arts organization with an international reputation. Since its inception, RIIFF has screened nearly 5,500 independent films for more than 450,000 film lovers and has received more than 68,000 entries from around the world. Visitors will have the opportunity to view one such film, "A Sister," the 2019 festival winner for best live action short.
Marshall is the founder and producing director of Flickers, the Newport Film Society & Arts Collaborative, a non-profit organization which produces the acclaimed Rhode Island International Film Festival, a BAFTA and Canadian Screen Awards qualifier, as well as a qualifier for the Academy Awards short films categories. Marshall teaches mass media communications, film studies, television, field production, digital newsgathering, public speaking, and acting for camera courses at various colleges and universities throughout the area. 
Seating is limited to 75 and is first-come, first-served.
Other Valley Talks will include:
February 9: Former Providence Journal music critic Rick Massimo explores the history of the Newport Folk Festival through stories, music and images captured in his new book I Got a Song.
February 23: Writer Jeanne Douillard examines the initial move of French settlers from France to Canada, their transformation into British subjects, and their eventual immigration to New England.
March 8: Paul & Denise Bourget discusses how they transform themselves into Brevet Major General George Sears Greene and Mrs. Martha Greene & their dedication to historical reenacting.
March 22: Filmmaker Christian de Rezendes offers a preview of his historical documentary series Slatersville: America's First Mill Village highlighting the French-Canadian portion of the story.